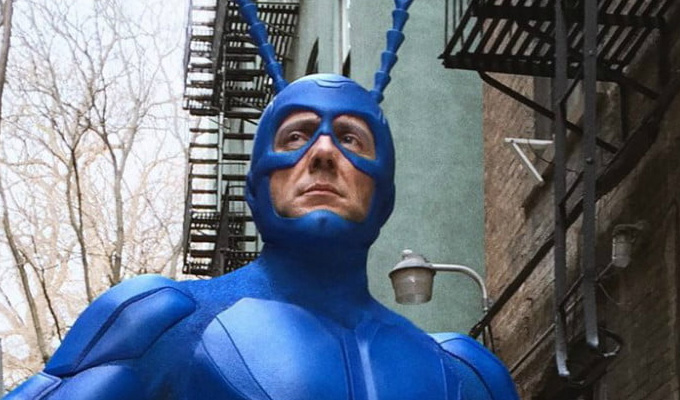 Ticked off
Amazon has cancelled Peter Serafinowicz's comedy superhero series The Tick.
Creator Ben Edlund revealed on Twitter that the show will not return for a third season.
But he also vowed to try to find a new home for the series, which co-starred Griffin Newman as the Tick's often reluctant sidekick Arthur.
Edlund – who originally created The Tick as a comic book – wrote: 'I'm sorry to say Amazon has chosen not to proceed with@TheTickTV. I'm not sorry to say I love this show, its cast, its story, and its message. Destiny demands that my compatriots and I now seek a new home for this series.
'Meanwhile thank u from my heart's bottom to all the fans who've shared their love with us and the show. Thank you sweet #LunaTicks and #LunaTickArmy for your militant affection :) We want to find a place to make more. That is the mission now and we are on it.'
Serafinowicz joked on Twitter: 'Oops… I think I turned off 'auto-renew.'
Published: 17 May 2019
Recent News
What do you think?