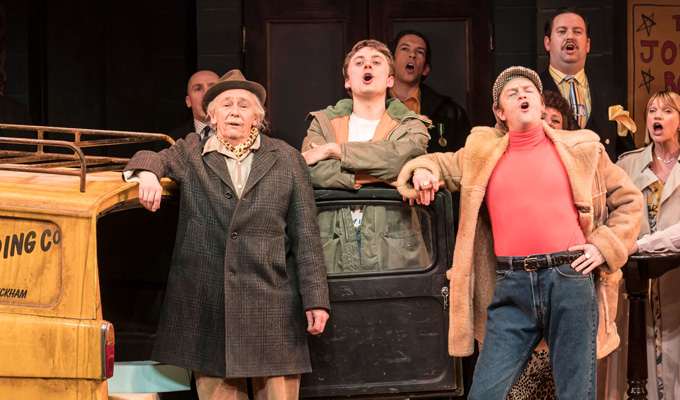 Only Fools And Horses extends its West End run
The Only Fools And Horses musical has extended its West End run.
When the show opened in early February, it was booking until June 22, however that has now been extended to September 28.
However, there will be a cast change on July 29, although details are yet to be announced.
Currently, Tom Bennett plays Del Boy, Ryan Hutton is Rodney, and Paul Whitehouse is Grandad. Whitehouse wrote the script with Jim Sullivan, the son of the sitcom's creator John.
Only Fools And Horses was the biggest West End opening of the year, having sold more than 15,000 tickets – worth more than £8 million – within a month of its first performance.
Celebrities who have been spotted in the audience include Joanna Lumley, Barabra Windsor, Dawn French, Jennifer Saunders, and Adrian Edmondson.
The current cast also includes Dianne Pilkington as Raquel, Pippa Duffy as Cassandra, Jeff Nicholson as Boycie, Samantha Seager as Marlene, Peter Baker as Trigger, Adrian Irvine as Denzil, Pete Gallagher and Adam Venue as the Driscoll Brothers, Chris Kiely as Mickey Pearce and Andy Mace as Mike.
Additional music was written by John Sullivan and Chas & Dave's Chas Hodges
• Read our review here. And get tickets here.
Published: 23 Apr 2019
What do you think?