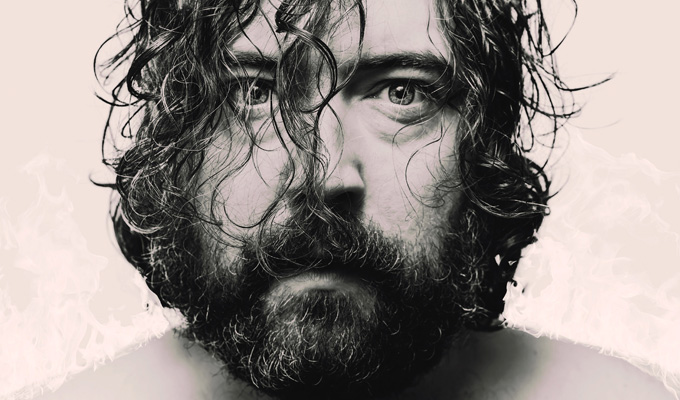 Autumn tour for Nick Helm
Nick Helm is to go on tour, following his first full Edinburgh Fringe run in six years.
The Uncle star will launch his new show, Phoenix from the Flames, at the Pleasance Dome this August. It will be his first festival show since One-Man Mega Myth was nominated for the Edinburgh Comedy Award in 2013.
However, he has returned the Fringe for one-off shows, work-in-progress sessions and to act as ring announcer for The Wrestling since then.
After Edinburgh, Phoenix From The Flames will take to the road, with 17 dates so far announced for the autumn. The schedule is here, with tickets going on sale on Friday.
Helm is also reviving a horror comedy musical he performed at the Fringe a decade ago for this year's festival.
He starred in I Think You Stink with two other performers and a guitarist at the Bedlam Theatre during the 2008 festival, the year before making his stand-up debut in a three-hander with James Acaster and Josh Widdicombe. Songs in the 'B-movie, drive-in horror anthology tribute' included Tesco Chainstore Manager and The Most Popular Ghoul in School.
Helm has said it was the only show he wrote between 2001 and 2008 that made any money in Edinburgh – netting a grand total of £50.
He last toured the UK in 2017 with There Is Nothing You Can Do To Me That I Haven't Already Done To Myself.
Published: 23 Apr 2019
Recent News
What do you think?