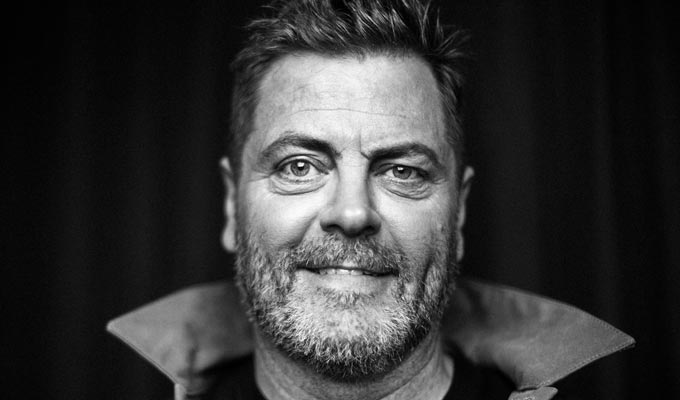 Parks and Rec's Nick Offerman to play the Edinburgh Fringe
Parks and Recreation star Nick Offerman is to play the Edinburgh Fringe.
Best known for playing Ron Swanson in the sitcom, he has also appeared in more than 50 films throughout his career including Sin City, 21 Jump Street and The Lego Movie 1 and 2
In Edinburgh, Offerman will be performing his show All Rise at Assembly – which today announced more than 100 of its shows for this year's festival.
Among them is also the musical theatre show Friendsical: A Parody Musical About Friends which features such songs as (He's her) Lobster!, Richard's Moustache and You're Over Me? When Were You Under Me?
Stars playing the venue include Russell Howard, Two Doors Down's Arabella Weir, Mark Watson, Simon Evans and Hardeep Singh Kohli – as well as Frank Skinner, who announced his run yesterday.
All the shows go on sale tomorrow when a significant proportion of the Fringe programme across all venues is announced.
Also on Assembly's line-up are impressionists Christina Bianco and Jess Robinson and comics Susie McCabe, Aditi Mittal, Nick Helm, Larry Dean, James Hancox, Joanne McNally, Tom Walker, Goose and Nath Valvo.
The Edinburgh Fringe runs from July 31 to August 26.
After his Fringe dates, Offerman will play Glasgow on August 28 followed by Leeds, Manchester, Manchester and London on the subsequent nights.
Published: 17 Apr 2019
Recent News
What do you think?