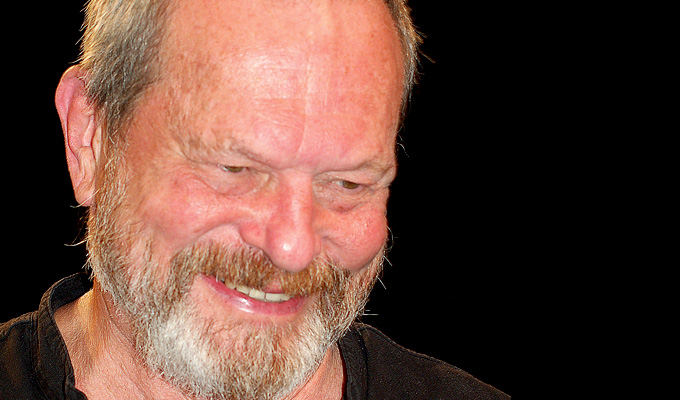 Terry Gilliam: As a white man I feel excluded now
Terry Gilliam has become the latest comedy icon to complain that a newfound sensitivity is ruining humour.
The Monty Python pioneer said: 'Now we can't laugh at anybody because it causes offence' – blaming a climate of egotism for people taking jokes personally.
In an interview with the Wall Street Journal, Gilliam said: 'I always felt the British are very good at laughing at themselves. The Americans are better at laughing at other people.
'I still think it's pretty true, but it's changing because now we can't laugh at anybody because it causes offence.
'There's a kind of egotism out there: "Oh, they were making fun of me." Never heard of you. I'm making fun of an idea.'
The 78-year-old said that he felt 'excluded' from the business as a white man.
When asked about BBC comedy chief Shane Allen's comments that any modern-day sketch show wouldn't feature 'six white Oxbridge blokes', Gillam said: 'We're already excluded because the world has changed.
'I'm tired of being, as a white male, blamed for everything that's wrong in the world. So now I want you to call me Loretta. I'm a black lesbian in transition.
'That all comes from Life of Brian when Eric [Idle's character], whose name is Stan, says, "I want you to call me Loretta. I want to be a woman."
'People now might take offence at that. And when offence becomes so easy, it takes the fun out of offending.'
Gilliam was speaking to promote the long-awaited release of his film, The Man Who Killed Don Quixote, which has taken 30 years to complete.
Published: 16 Apr 2019
What do you think?