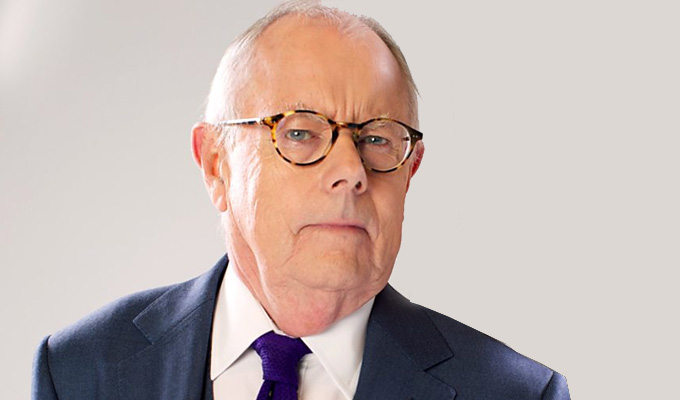 Michael Whitehall is a hard to please OAP
Jack Whitehall's dad Michael and sitcom star Ruth Madoc are among the celebrities taking part in a new ITV series in which older stars get to grips with technology.
Hard to Please OAPs is a six-part series, narrated by Ab Fab's Jennifer Saunders, that will launch on the channel next month.
Also taking part are King of the Jungle Harry Rednapp, veteran EastEnders actress June Brown, ex-political correspondent John Sergeant, Three Degrees singer Sheila Ferguson, former dancer Lionel Blair and ex-Corrie actress Amanda Barrie.
They will be trying out the likes of smart speakers, electric cars, remote control golf trolleys, home saunas, high tech tents, dog cameras and pooper scooper vacuums – while letting off steam about modern life.
June Brown said: 'Why isn't life simple? That's what I want to know. We complicate life. I hate gadgets and I hate social networks!"
Rednapp added: 'All of them machines! I can't stand it. I don't use them. I think it's quite dangerous for pensioners.'
And Amanda Barrie said of driverless cars: 'They sound really sinister in some way and so dangerous - but they're not coming out for another five years and I'll be dead by then so I'll be fine. I'm not going to worry about it.'
Hard To Please OAPs is being made by Avalon.
Published: 25 Mar 2019
Recent News
What do you think?