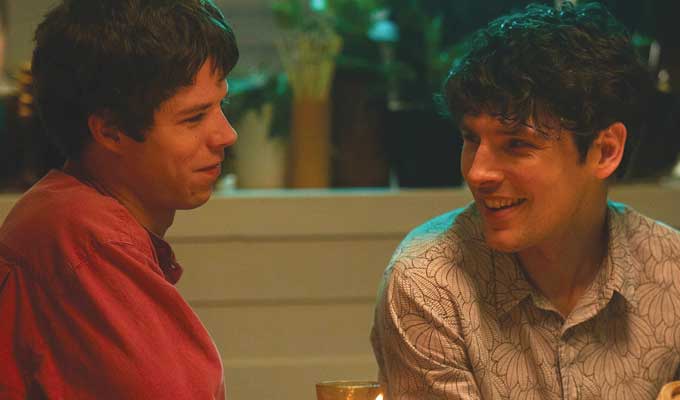 Simon Amstell's new movie gets a release date
Simon Amstell's next film is to be released on March 15, it has been announced today.
Benjamin is described as a bittersweet comedy about a rising star filmmaker, who is thrown into emotional turmoil on the brink of premiering his second film, when Billie, his hard-partying publicist, introduces him to a mesmeric French musician called Noah.
Amstell wrote and directed the 85-minute film, which stars Humans' Colin Morgan in the lead role
It is set in the back streets of East and North London and boasts original music from James Righton of the Klaxons.
The cast also includes French actor Phénix Brossard as Noah as well as Plebs star Joel Fry, Jack Rowan from Peaky Blinders, Call The Midwife's Jessica Raine and Four Weddings And A Funeral's Anna Chancellor plus comics Jessie Cave, Arnab Chandra and Alex Lowe.
Benjamin is Amsell's second film after the 2017 iPlayer mockumentary Carnage, about an idealistic future Britain where everyone is vegan. Amstell also appeared in the 2011 dark comedy movie Black Pond.
The film premiered at the BFI London Film Festival in October and will now be going on general release in the UK and Ireland on March 15.
Published: 7 Jan 2019
What do you think?