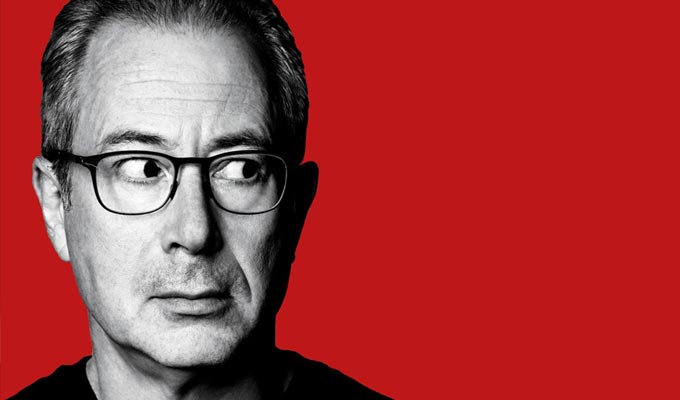 Ben Elton announces his first tour in 15 years
Ben Elton is to return to stand-up for his first tour in almost 15 years.
The comic will play 53 UK and Ireland dates in the autumn of 2019, his first since Get A Grip in 2005. Before that, his previous tour was in 1997.
Elton joked: 'The last time I toured I was still smarter than my phone. Things have definitely taken a funny turn.'
The comic burst on to the stand-up scene in 1981, when he became the second resident compere at the Comedy Store after Alexei Sayle. He became a star as host of Channel 4's alternative comedy showcase Saturday Live seven years later.
He first floated the idea of returning to the live stage in an interview in June, when he told Metro: 'People still ask me when I'm going to do more stand-up, which is lovely.'
Elton has enjoyed renewed success as a TV writer with Upstart Crow, following the critical pasting he received for The Wright Way in 2014. He said it was 'exciting that I've got a pretty successful sitcom again in Britain… I didn't think I'd necessarily get another chance.'
The comic also had a stand-up and sketch show in Australia, where he now lives, in 2011. But Live From Planet Earth was axed after three episodes amid bad reviews and plunging ratings.
The Ben Elton Live 2019 tour will kick off in Dublin on September 27 and culminates in Torquay on November 30. The full schedule is below.
Tickets for all shows will go on sale on Monday 10 December.
Elton's Queen musical, We Will Rock You, has also just announced a UK and Ireland tour, hot on the heels of the Bohemian Rhapsody biopic about frontman Freddy Mercury.
Click here for the full list of dates and box office links.
Published: 6 Dec 2018
What do you think?