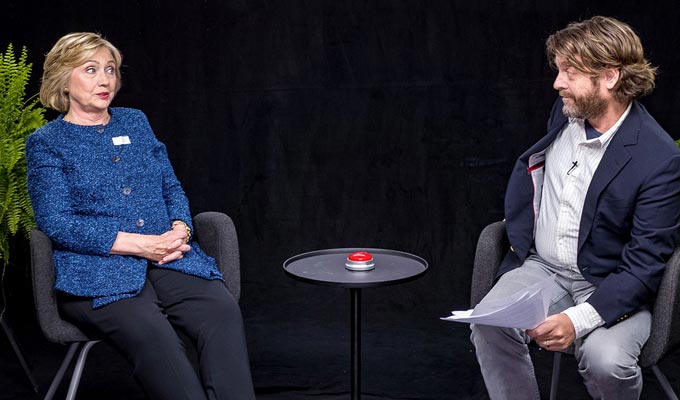 Between Two Ferns: The movie
It doesn't sound like the most promising premise for a feature-length blockbuster.
But Zach Galifianakis's downbeat talk show Between Two Ferns is set to become a movie.
Netflix is reportedly backing the film with Peter Dinklage, David Letterman, Keanu Reeves, Ed Helms and Bradley Cooper all slated to appear.
In the original Funny Or Die series, Galifianakis attracted big names such as Barack Obama, Brad Pitt, Hillary Clinton and Jerry Seinfeld to take part in his awkward, uncomfortable interviews
According to The Hollywood Reporter, production is already secretly under way on the movie version, directed by Between Two Ferns co-creator Scott Aukerman.
Published: 5 Dec 2018
Recent News
What do you think?