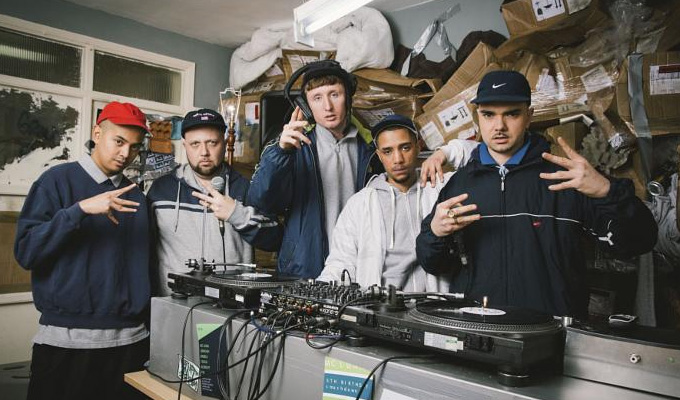 People Just Do Nothing film 'could be shot next year'
A People Just Do Nothing film could go into production next year, its producer has revealed.
The idea of bringing the Kurupt FM team to the big screen was first mooted two years ago. But after the TV show comes to an end after its fifth season this year, the team of Hugo Chegwin, Steve Stamp, Asim Chaudhry and Allan Mustafa may now be able to concentrate on their movie plans.
Producer Jon Petrie told Deadline: 'We've just started having ideas and we're hoping to film next year.
'It's not something the guys will rush, it will be ready when it's ready and it will be the same team.'
'Straight to DVD,' joked Chegwin.
Their comments came as they spoke about the US remake of the programme, which Amazon is piloting – under a new, yet to be disclosed, title.
The location is being moved from Brentford in West London to North Las Vegas and the script will be penned by It's Always Sunny In Philadelphia and BoJack Horseman writer Mehar Sethi.
Mustafa revealed that that the new show would be based around electronic dance music, rather than the garage scene of the original, for which there is no US equivalent,
He explained that the British creators won't be too closely involved as the US version is 'about a completely different world so you have to write about what you know'.
But they are all executive producers, so will cash in if it's a success.
Published: 7 Nov 2018
What do you think?