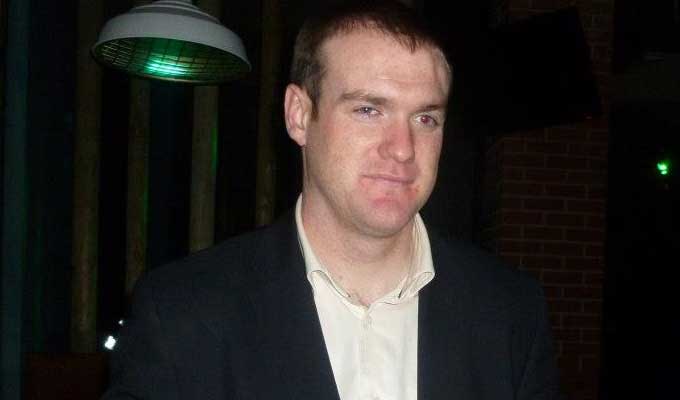 Liverpool comic and promoter Ritchie Cain dies at 31
Liverpudlian comedian and promoter Richy Cain has died suddenly at the age of 31.
He passed away in his sleep, and although the reason is not yet known he had suffered from epilepsy in the past.
His brother Chris has told how he also underwent brain surgery at the age of five and had a hip replacement operation at just 21.
Breaking the news on Instagram, Chris wrote: 'Well I dont know where to begin with this post but i suppose it has to be done.. My hero, big brother and best mate sadly passed away last night.
'Richy was not dealt the best hand in life but he never complained once. He was a credit to himself and will be devastatingly missed by us all. Thank you for all your messages. We are heartbroken but he lived life to the full despite his problems. Sleep tight brother ill see you on the other side xxx'
His dad Mike told the Liverpool Echo: 'Richy was a gentle giant who loved life despite what it threw at him. I would like to thank everyone who helped him through adversity over the years, from medics to pals from sport and on the comedy circuit. We all looked out for him.'
Fellow comics have been paying tribute, too.
Brendan Riley said: 'He was lovely giant of a man who used to light up like a Christmas tree when he was on stage…. I am gutted."
And Steve Royle posted on Facebook: 'RIP Richard, one of the good guys of comedy'
Published: 9 Oct 2018
What do you think?