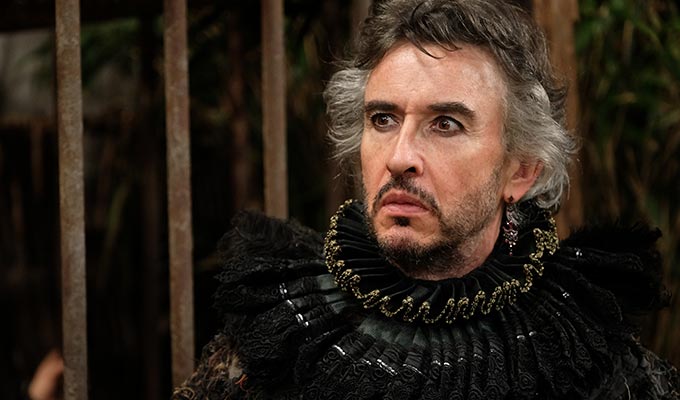 Zapped's back... with guest star Steve Coogan
The week's best comedy on TV and radio.
Sunday October 14
GROWNUPLAND: A compilation of the BBC Radio 4 podcast of the same name. where the panel consider what it really takes to be a grown up and how will you know when you are one? Comedians Mae Martin, Bisha K Ali and Ned Sedgwick consider the adult world with the help of Steve Ali and guests including Cariad Lloyd, Johnny Cochrane and Rose Matafeo. The format was co-created by comedian and Guilty Feminist pdocaster Deborah Frances-White. Radio 4 Extra, 10.30pm
Wednesday October 17
ZAPPED: James Buckley returns for a new, third, series of the fantasy sitcom, with Steve Coogan (whose production company Baby Cow makes the show) guest starring in this first episode as the sadistic master of a travelling circus. And while Buckley's character Brian tries to escape the parallel universe of Munty, Howell (Paul Kaye), is stuck on Earth, and trying desperately to make the return journey. Dave, 10pm
THE HAUNTENING: Comedian Tom Neenan serves up the first of three modern ghost stories as he discovers what horrors lurk in our apps and gadgets. Radio 4, 11.15pm
ROB DELANEY'S STAND UP CENTRAL: Tom Ward and Sara Pascoe are your comedians tonight. Comedy Central, 10pm
Thursday October 18
GARY AND HIS DEMONS: New to Comedy Central is this animated series following the life of a cantankerous, aging demon slayer who struggles to keep interest in the Earth-saving duty he never asked for and doesn't want. Comedy Central, 10.30pm. Here's a sample:

Published: 14 Oct 2018
What do you think?