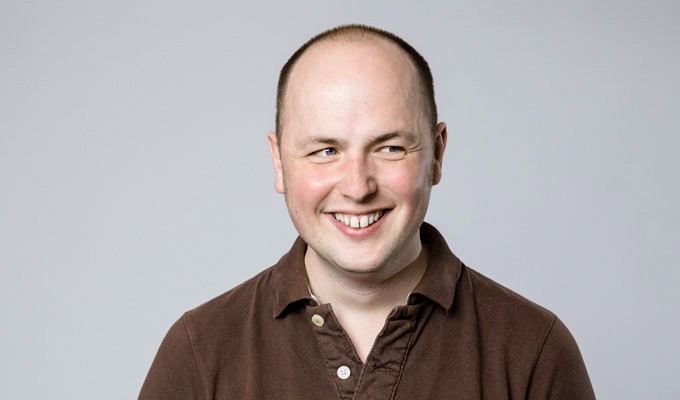 Free stand-up courses for refugees
Refugees are to be given training in stand-up comedy as part of a new festival about displacement.
Sketch performer and comedy director Tom Parry, pictured, will coach the migrants to prepare them for their first-ever gig, which will take place in London later this year. He will offer one-on-one sessions, group workshops and writing exercises.
The showcase will take place as part of the No Direction Home festival, being run by the Camden People's Theatre. The venue's artistic director is Guardian comedy critic Brian Logan, who said: 'We can't wait to see who we meet, how they engage with the opportunity - and what jokes they tell.
'We couldn't be happier, too, to be working with Tom Parry on the project. He's a brilliant stand-up, someone who understands the artform inside out, and the perfect person to introduce new talents and interested parties to comedy.'
Parry, a member of sketch troupe Pappy's, this year directed Ciaran Dowd's Edinburgh Fringe debut Don Rodolfo, which was named best newcomer at the Fringe.
The refugees' stand-up night will take place at Camden People's Theatre on November 4, and tickets are available here.
It is being run with Counterpoint Arts, which is inviting applications for the free stand-up courses from people from refugee backgrounds here. Closing date is Monday.
Logan added that the festival was taking place in a political landscape in which 'welcomes are being revoked, care withdrawn, and hospitality is at a premium', adding: 'Everywhere we at CPT looked, electrifying artists are making work about it.'
Published: 25 Sep 2018
What do you think?