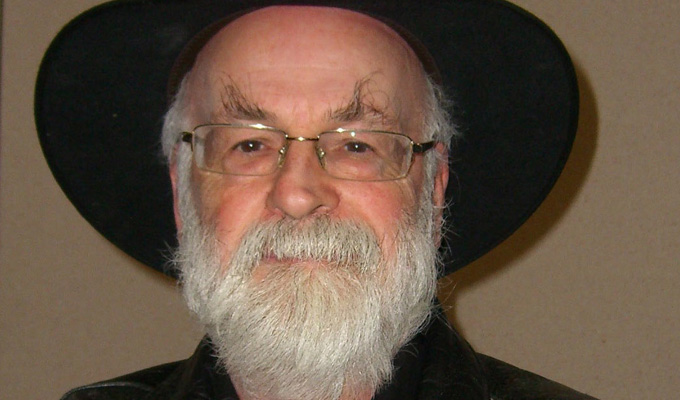 Not funny enough!
An annual award for comic novels has been dropped this year – after judges said none of this year's entries were funny enough.
The Wodehouse Prize for Comic Fiction has been handed out every year since 2000 with previous winners including Terry Pratchett (pictured), Ian McEwan and Helen Fielding,
But judge David Campbell said that none of the 62 novels submitted this year came up to scratch.
'We did not feel than any of the books we read this year incited the level of unanimous laughter we have come to expect,' he said. 'We look forward to awarding a larger rollover prize next year to a hilariously funny book.
'There were lots of very good novels, but nothing outstandingly funny. Nothing stood out this year. There were a lot of witty submissions, bloody good novels, but they weren't comic novels. The alchemy was not there.'
Other judges included broadcaster James Naughtie and comedian Sindhu Vee.
The prize, awarded at the Hay literary festival, is usually a case of champagne and a rare breed pig named in honour of the winning book.
Next year's rollover prize will include a methuselah of bubbly and a 'particularly large pig'.
Published: 16 May 2018
What do you think?