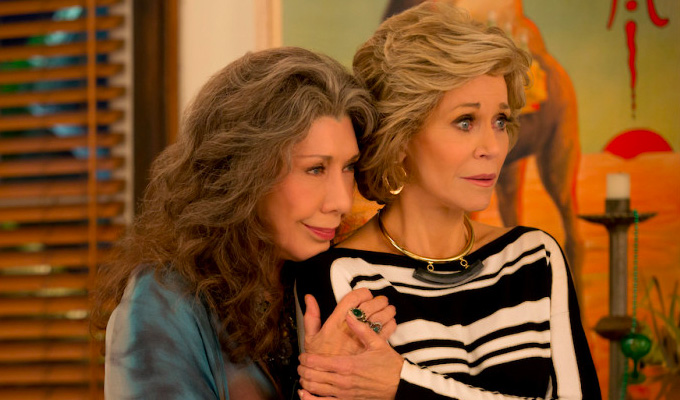 Grace and Frankie gets a fifth series
Netflix has ordered a fifth series of Grace and Frankie – with Rue Paul joining the cast.
The commission was revealed on Twitter, with the drag queen asking stars Jane Fonda and Lily Tomlin: 'Will there be a season 5.'
Fonda replied: 'Yup, 2019, You want in??' and Tomlin adding: 'Let's do this!'
The news comes less than a month after season 4 dropped on the on-demand service.
The series also stars Martin Sheen and Sam Waterston as the husbands of the title characters, who come out as gay and leave their wives for each other.
RuPaul will play Benjamin Le Day, who is described as 'a formidable and quick-witted adversary' for Grace and Frankie.
Published: 14 Feb 2018
Recent News
What do you think?