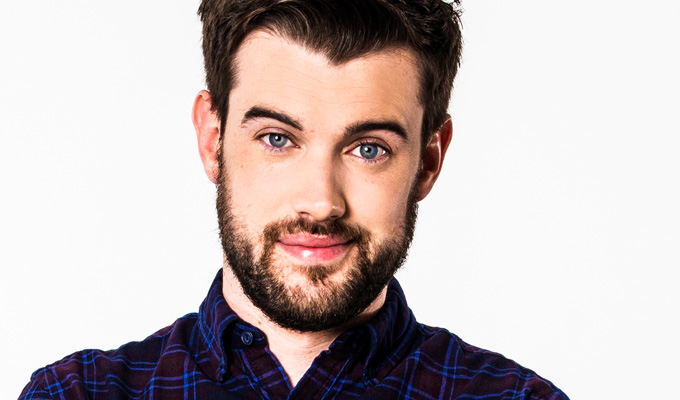 Jack Whitehall quits A League Of Their Own
Jack Whitehall is leaving Sky panel show A League Of Their Own, to be replaced by Romesh Ranganathan.
Whitehall has been a regular since 2012, when he replaced presenter Georgie Thompson as the permanent member Freddie Flintoff's team.
The comedian said he was leaving the show to try to crack America.
He told The Sun: 'I'm leaving because my schedule is very busy. I love doing it but I can't do it ­for ever and I want to explore new opportunities — I would like to do more in America.
It was very sad ­sitting down Jamie and ­Freddie and telling James on the phone. Jamie wept. I'm the bastard breaking up the friends. But I think they still like me.'
Ranganathan has been an increasingly regular presence on the sports-based show, appearing in three of the eight episodes last season.
James Corden, Jamie Redknapp and Flintoff are all staying with the show when series 13 is filmed later this year.
Ranganathan said: 'I'd like to say I'm saddened by Jack leaving but it has essentially meant that I can become part of the show so I'm actually pretty delighted. I'm looking forward to joining James, Freddie and Jamie and finally adding some eye candy to the show.'
Sky's Adam MacDonald praised Ranganathan as 'one of the most exciting and fresh comedians around.'
Sky One will also be broadcasting Ranganathan's semi-autobiographical sitcom The Reluctant Landlord and the comic is also piloting a gameshow for the channel, Look Back To The Future, about predicting the events of 2018.
Like Whitehall, Ranganathan is also trying to crack America and the documentary about his efforts, Breaking Romesh, will air on Sky Atlantic. His labours culminated in a December gig at the 5,900-seater Greek Theatre in Los Angeles, which he struggled to fill
Published: 9 Feb 2018
Recent News
What do you think?