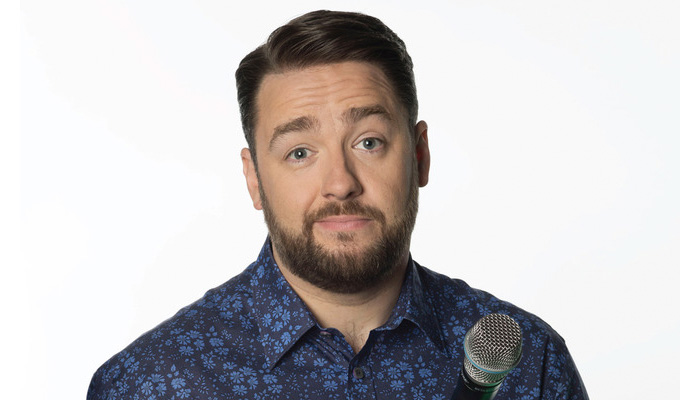 Jason Manford tapes new gameshow
Jason Manford is tape a new primetime ITV game show challenging parents to guess how their children will behave in certain situations
What Would Your Kid Do? is said to draw on 'specialist child development psychology' along with the game show elements
The children will be filmed during what appears to be another day at school, unaware they'll go through tasks that exploring their curiosity, lateral thinking, attitude to risk-taking and adherence to the rules. As the situations unfold, the parents try to predict what their child will do.
Manford said: 'You are going to love this show! As a dad of five children, I am constantly left in tears laughing at some of the stuff that comes out their mouths, but I'm also often bowled over by their inquisitive minds and sense of right and wrong.
'So the idea of putting them in this kind of situation - where we get to watch them in as natural an environment as possible - seeing how they react, whilst I'm in the studio quizzing the parents…well, let me tell you, it's a show that's as packed full of laughs as it is surprises. A real heart-warming family series and it's an honour to be asked to be part of it."
ITV commissioner Satmohan Panesar added: 'This is an exciting new hybrid format which takes a universal subject, gives it an entertaining ITV wrapping and then packs it full of intelligent smart psychology that will hopefully say something about all of our kids and in turn all of us.'
The show will be taped in Salford on January 12, 13 and 14. Click here for free tickets.
Published: 12 Dec 2017
What do you think?