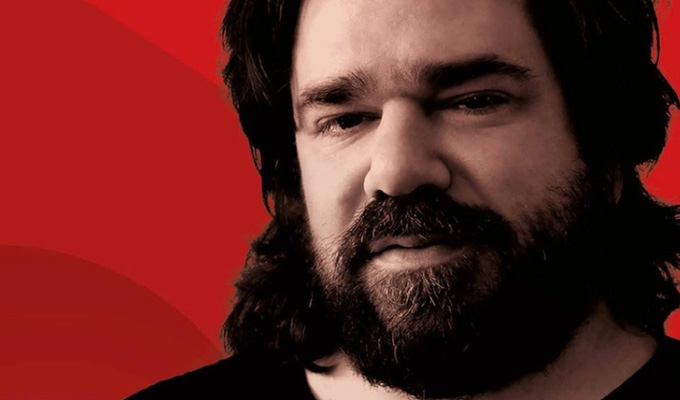 Go sleigh 'em...
This week's comedy on demand.
Sleigh
Matt Berry and Nigel Planer star in this festive short film, featuring original music by Elbow.
It's about washed-up rock band The Kindness, who are trying to record a Christmas song for their comeback single despite it being height of summer.
Young Ones star Planer plays the father of obnoxious lead singer Rob (Aidan Casey) ; while Berry is the band's long-suffering manager Martin to save the day. He also sings the Elbow song, Everybody's Coming Home (It's Christmas!) in full over the end credits.
Sleigh is directed by John Panton who co-wrote it with veteran scribe David Quantick.
Flatbush Misdemeanors
For a change of style, here's a gritty urban comedy set in the definitely-not-gentrified part of Brooklyn, where drug-dealing, muggings and uncontrollable schools are all part of daily life – so there's plenty of drama behind the comedy. Dan Perlman and Kevin Iso have only released two episodes so far, but Kevin Hart already included the in his LOL Network showcase at the Just For Laughs festival in Montreal 2017.
Here's episode 1
Ray Bradshaw: Deaf Comedy Fam
This show, from this year's Edinburgh Fringe, had an innovative gimmick as Bradshaw performed in both British Sign Language and English. Both his parents are deaf - and the subject of much of the stand-up here – so he's fluent in BSL, and uses a trio of techniques to combine the two. It's just been released on subscription streaming service NextUp – and those who have signed up can watch here. Or read our review from Edinburgh here.
Live at the Sunflower
Shane Todd hosts this evening of stand-up comedy for BBC Radio Ulster, featuring some of Northern Ireland's up-and-coming comics little known on the mainland: Sean Hegarty, Aaron McCann, Mary Flanigan and Paddy McDonnell. It's the first in a series with new episodes over the next couple of Tuesdays. Listen here
Tiffany Haddish: She Ready! From the Hood to Hollywood!
This has been a breakthrough year for Tiffany Haddish, thanks largely to the road trip comedy Girls' Trip, the biggest grossing comedy of the year, taking $100million at the US box office. It was also the year of her first Showtime stand-up special, which aired in America in the summer and is now available on Amazon Prime. Over the hour-long show she tackles big issues - being raised in foster care, domestic violence, being homeless - but with a light, chatty touch.
Published: 2 Dec 2017
What do you think?