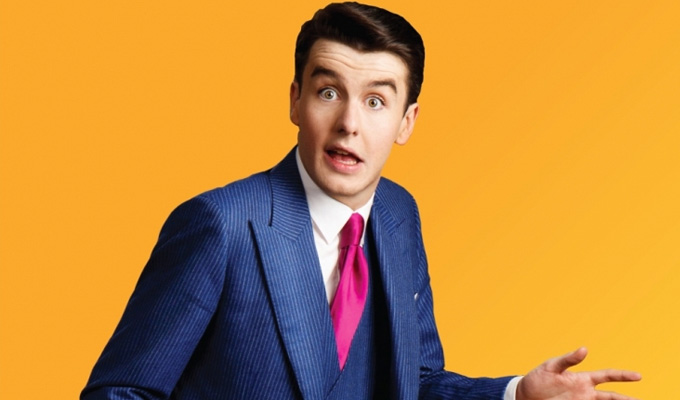 Al Porter: I've been taken aback by the vitriol I've received
Al Porter says he has been 'taken aback' by the 'vitriol' he has received following allegations that he groped fellow comedians.
The comic said he thought his actions came in 'light-hearted and good-natured circumstances', and that he did not mean to upset anyone or cause distress
However, he has said he's stepping away from the entertainment industry that he's been part of for 14 years – starting with his resignation from his daily radio show on Today FM.
The station had previously announced that he was taking some 'personal time' away from his lunchtime show.
Meanwhile, an episode of the Irish version of Blind Date, which Porter hosts, was pulled by TV3 last night.
In a statement released on social media tonight, Porter said:
'I have been completely taken aback by reports in the media and on the social networks over the weekend, and by the scale and tone of the vitriol.
'While my conduct, which had been in keeping with my flamboyant and outrageous public persona may be regarded as offensive and unacceptable by many people, I at no time intended to upset anyone.
'Up until now, I had been unaware of these complaints or the impact of my conduct and I am truly sorry for any distress I may have caused in what I had regarded as light-hearted and good-natured circumstances.
'Although, on legal advice, I cannot comment on specific allegations at the present time, I nonetheless sincerely apologise to anyone I may have genuinely offended.
'I am very grateful to Today FM, the Olympia Panto and TV3 for the space and time I've been granted to deal with the situation.
'I have however come to the personal decision that I need time away from the spotlight after decades in the entertainment industry.
'I have informed Today FM that I am resigning from the station with immediate effect. To my family, colleagues, friends and fans I thank you for your many, many messages of support.'
Today FM released a short statement saying they had 'accepted the resignation of our lunch time presenter, Al Porter. Today FM will not be commenting any further at this time.'
Amid the allegations from fellow comedians, Porter is said to have sent unsolicited sexual messages to a musician who appeared on his radio show.
The other allegations made against Porter, now 24, relate to his backstage behaviour at shows over the past five years.They are:
Davey Reilly said Porter 'put his hand straight down the front of my jeans' after paying him for a gig in Dublin in 2014. He also alleged Porter put his hand down the back of his trousers in the bathroom of the Gilded Balloon in Edinburgh in August 2015.
George Fox said Porter 'grabbed me by the crotch' at a Dublin comedy night in 2012. And in 2014, when Fox was with his girlfriend, Porter is alleged to have put his hand down his trousers and said: ''How come you don't get hard for me?'
Conor O'Toole said Porter 'grabbed my balls' in 2014 as he sat on the stairs at the Ha'penny Bridge comedy club in Dublin with other comics.
And Eoin O'Faogain, a musician and writer, said Porter put his hand down his trousers in October 2015.
The accusers all say Porter stopped when they reprimanded him, and that he passed the contact off as a joke.
Porter is due to appear in panto at Dublin's Olympia Theatre from December 15 and TV3 has commissioned a second series of Blind Date – projects which now appear to be in jeopardy.
Published: 19 Nov 2017
What do you think?