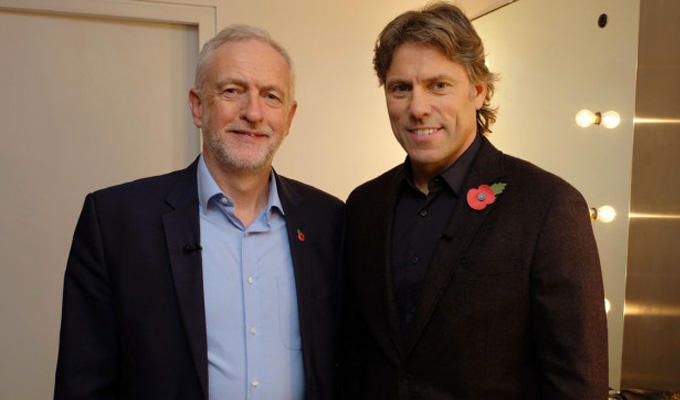 John Bishop interviews Jeremy Corbyn
John Bishop has added an extra episode to his In Conversation With... series – featuring an interview with Labour leader Jeremy Corbyn.
The discussion was filmed this afternoon, and has been added to the schedules of the W channel for November 23.
Bishop said: 'It's very exciting to have the opportunity to interview someone who has had such a profound impact on the political landscape of this country, without actually being in power.'
Broadcaster UKTV said the session was 'an absorbing discussion about Corbyn's life and his politics.
The left-winger is the first politician to feature on the show, with previous guests including James Corden, David Walliams, Katie Price, Jimmy Carr and Russell Brand. Next week's episode is with physicist Brian Cox.
Bishop is a Labour supporter who has taken part in Stand Up For Labour fundraising events. He even joined a football team of Labour MPs to beat 11 journalists at last year's party conference.
Published: 9 Nov 2017
What do you think?