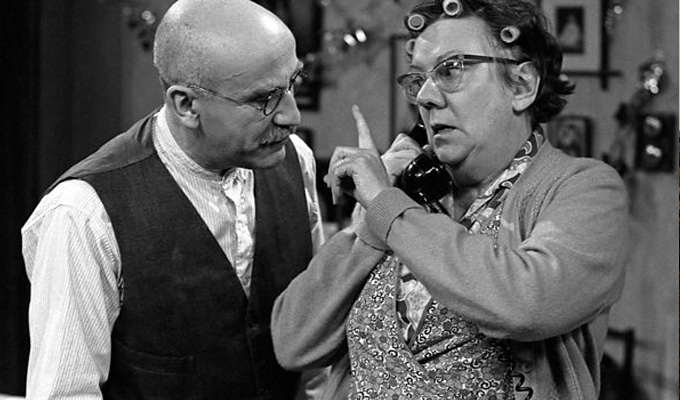 Found! Missing TIll Death To Us Part episode
Another lost episode of controversial Sixties sitcom Till Death Us Do Part has been recovered.
Sex Before Marriage, was first broadcast on January 2, 1967, and involves Alf Garnett – as played by Warren Mitchell – having a typically lively debate with the rest of his family about free love after watching a TV documentary on the subject.
John Junkin guest starred as a milkman alongside regular cast members Dandy Nichols, Anthony Booth and Una Stubbs.
The missing episode was found in a private collection and secured by the British Film Institute's Missing Believed Wiped project.
Another print had previously been discovered but its owner had refused to allow the BBC or any other organisation access to it, according to TV archive body Kaleidoscope.
The recovered episode will be screened at the BFI on London's South Bank on Saturday December 16.
Also being shown is an episode of Cilla Black's variety show from 1968 featuring Roy Hudd and The Dudley Moore Trio, and a 1959 episode of Jimmy Edwards's school sitcom Whack-O! Entitled The Empty Cash Box.
Published: 30 Oct 2017
What do you think?