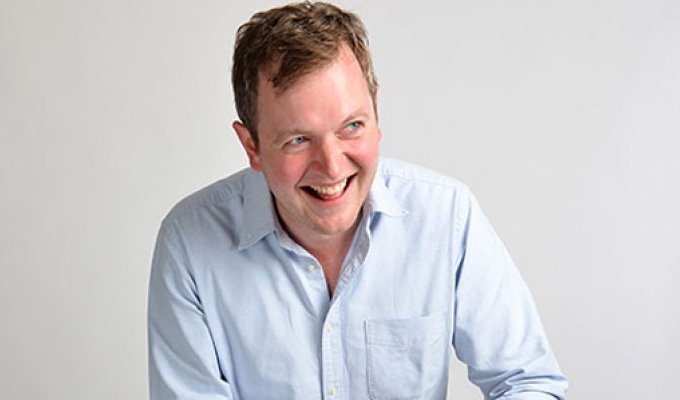 Miles Jupp goes on Dracula's trail
Miles Jupp is to follow in the footsteps of one of Bram Stoker's vampire-hunters for a one-off Radio 4 travelogue.
The comedian will use the Dracula novel 'as it has never been used before' – not as a horror story but as a train timetable in the show, The Trainspotter's Guide To Dracula.
He aims to retrace the route of Jonathan Harker, the English solicitor who was the hero of the original 1897 novel. The book starts with him being dispatched to Transylvania to act as an estate agent for Count Dracula, and the very first line reads: '3 May. Bistritz. Left Munich at 8:35pm, on 1st May, arriving at Vienna early next morning; should have arrived at 6:46, but train was an hour late.'
It is not the only time he complains about the late running of the service. 'It seems to me that the further East you go the more unpunctual are the trains,' he says. 'What ought they to be in China?'
Jupp's challenge will be to reach Dracula's castle more quickly than Harker did, avoiding discontinued services, closed lines and delays.
In the book, Harker suffers a mental breakdown after his experiences with the vampire, before teaming up with Van Helsing back in London to track down Dracula's lairs.
The Trainspotter's Guide To Dracula will air at 11.30am on October 31, one of several Halloween themed shows to be broadcast on Radio 4.
Published: 12 Oct 2017
What do you think?