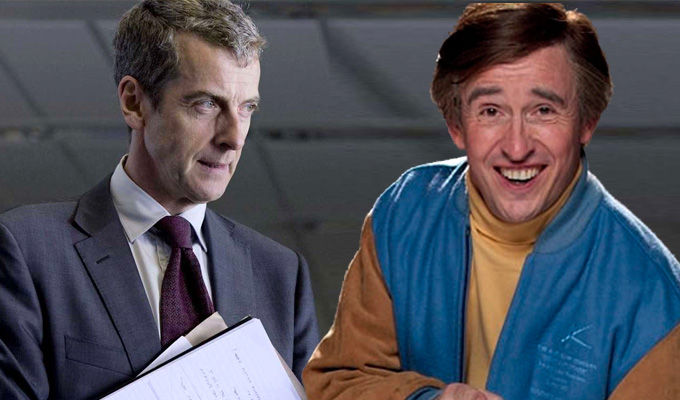 Partridge vs Tucker: The Brexit showdown
Alan Partridge and Malcolm Tucker are to debate Brexit.
And although the idea seems like a brilliant crossover episode for TV, it'll actually be for the Big Issue.
Armando Iannucci is guest editing the magazine which aids the homeless next week, and he announced the news on Twitter.
I'm Guest Editor of next week's @BigIssue . Featuring a 4-page debate between Alan Partridge and Malcolm Tucker on Brexit. #BigIssue

— Armando Iannucci (@Aiannucci) October 10, 2017
He had previously tweeted: 'I have good news later for those asking for Malcolm Tucker on Brexit…' – prompting fevered fan speculation about a TV comeback for The Thick Of It's vicious spin doctor.
In August, Steve Coogan said that Partridge would certainly have been a Brexit voter – 'Hard Brexit, given the choice' – explaining: 'He's a Brexiteer because the Daily Mail told him to be.'
His stance on the EU would explain why he was returning to the BBC, despite being such a failure, as the corporation felt that 'in this age of Brexit, they might think they need to get in touch with the 'Little Englanders' they ignore.'
Iannucci's edition of The Big Issue, which will hit the streets on October 16, also features him and John Oliver discussing Donald Trump.
• Hear Me Out – Iannucci's book about his love of classical music, has juts been published, too. It's available here.
Published: 10 Oct 2017
Recent News
What do you think?