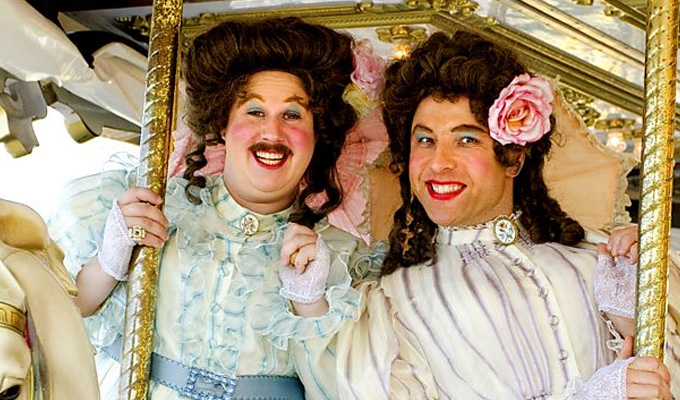 Matt Lucas: Little Britain was cruel
Matt Lucas has admitted Little Britain was 'cruel' – and says he wouldn't make that kind of comedy again.
Addressing some of the controversy surrounding the sketch show, he said that with hindsight he would not make jokes about transvestites and would avoid playing black characters.
'If I could go back and do Little Britain again, I wouldn't make those jokes about transvestites,' he told the Big Issue. 'I wouldn't play black characters.
'Basically, I wouldn't make that show now. It would upset people. We made a more cruel kind of comedy than I'd do now.
'Society has moved on a lot since then and my own views have evolved. There was no bad intent there – the only thing you could accuse us of was greed. We just wanted to show off about what a diverse bunch of people we could play.'
'Now I think it's lazy for white people to get a laugh just by playing black characters. My aim is to entertain, I don't have any other agenda.'
Lucas, who appeared alongside David Walliams in the show, said he now thought it was "lazy for white people to get a laugh just by playing black characters'
He played black American preacher Rev Jesse King in one episode of the show, while David Walliams played the recurring black character of Desiree DeVere, who often appeared naked as she hung out in a health spa with rival Bubbles.
Little Britain started life on Radio 4 in 2000, before transferring to BBC Three in 2003 and BBC One in 2005.
Lucas also played the black character Precious in the 2010 airport mockumentary series Come Fly With Me, which he also made with Walliams.
Lucas was speaking to publicise the release of his autobiography, Little Me, which was published yesterday.
Published: 4 Oct 2017
What do you think?