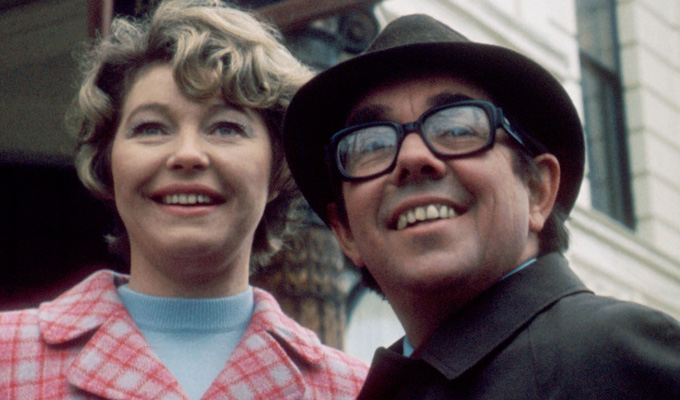 Out on DVD, Ronnie Corbett's 'forgotten' sitcom
A forgotten sitcom starring Ronnie Corbett and written by Graham Chapman and Barry Cryer is to be released on DVD for the first time next month.
The Prince Of Denmark was originally screened by the BBC in 1974, with Corbett playing a 'pompous but still lovable know-it-all character', also called Ronnie.
He is a former insurance salesman who struggles to adapt to life as a landlord when his wife Laura, played by Rosemary Leach, inherits a frayed-at-the-edges pub.
It was a continuation of a character Corbett first played No – That's Me Over Here!, which Cryer and Chapman created with fellow Python Eric Idle and executive producer David Frost, and which ran from 1967 to 1970, and its follow-up Now Look Here.
The Prince of Denmark was produced by Fawlty Towers producer Douglas Argent, and DVD label Simply Media has drawn attention to the similarities between the two comedies
'Not unlike Basil Fawlty's humiliating situations in Fawlty Towers, Ronnie finds himself overwhelmed by the challenges of publican life, and frequently lands himself in trouble,' the company says.
Such mishaps include insulting a brewery rep posing as a customer, coping poorly with a rugby team on a rowdy binge, and having no clue how to deal with a woman about to give birth on his billiards table.
The show, which ran for just six half-hour episodes is being released on July 17. Click here to order.
Published: 29 Jun 2017
Recent News
What do you think?