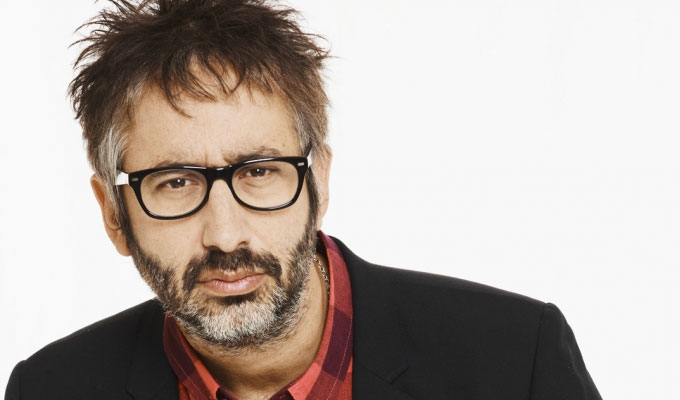 Montreal bound!
Jim Carrey, David Baddiel and Stuart Goldsmith have been added to the line-up of Montreal's Just For Laughs comedy festival.
Carrey will be part of an industry session about the new drama series I'm Dying Up Here, set in the LA comedy scene of the 1970s.
The star, who is executive producer on the series that launches on Showtime in the US next week, will be joined by cast members Ari Graynor, Al Madrigal, Erik Griffin, Andrew Santino, RJ Cyler, and Clark Duke.
Meanwhile, Baddiel will be bringing his acclaimed stage show My Family: Not The Sitcom to the festival for its North American premiere with a ten-night run across two venues.
And Goldsmith will be recording a new episode of his Comedian's Comedian podcast.
His is part of a series of podcasts at Just For Laughs that will also include Guys We F@#ked: The Anti Slut-Shaming Podcast, co-hosted by stand-ups Corinne Fisher and Krystyna Hutchinson; the horror podcast Last Podcast on the Left with Ben Kissel, Marcus Parks and Henry Zebrowski; You Know What Dude! hosted by Robert Kelly; and Good One: A Podcast About Jokes from Vulture senior editor Jesse David Fox.
Also announced today are solo shows from Eugene Mirman, Ryan Hamilton, Al Madrigal Carl Barron, Lil Rel Howerd; while another industry session will focus on Fox comedy The Mick, and feature star Kaitlin Olson
The Just For Laughs Festival returns to Montreal for its 35th event from July 12 to 31.
Published: 31 May 2017
What do you think?