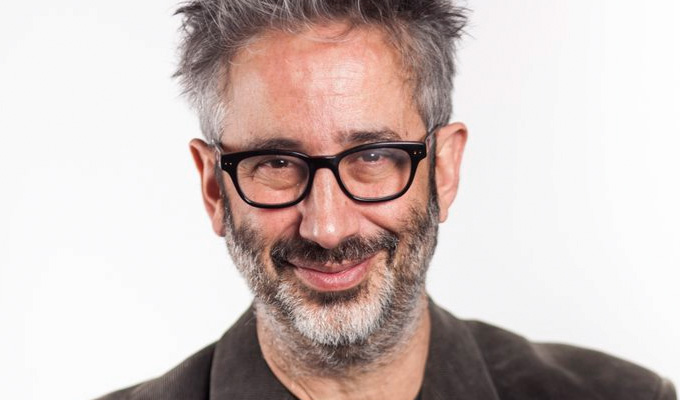 Unveiled: David Baddiel's fourth children's book
David Baddiel's fourth children's book is to be a Groundhog-Day style adventure in which a boy's dream that it could be his birthday every day becomes a reality.
The book – entitled Birthday Boy – is to be published on September 7 with illustrations by regular collaborator Jim Field.
Baddiel said: 'As ever with my books, it is a wish-fulfilment story, and I presented parents with enough trouble with The Parent Agency, a book that imagines a world where children can chose their own parents.
'Here, a boy makes a wish, one that I think a lot of children do secretly make, that his birthday could happen every day; and it comes true. I can only apologise if any of my readers take this literally and start demanding presents, cakes and parties every day of the year.'
Publisher HarperCollins calls Birthday Boy an 'hilarious rollercoaster ride of pure entertainment' for readers aged nine and over.
Executive publisher Ann-Janine Murtagh added: 'Birthday Boy is quintessentially Baddiel – more funny and touching than ever, with a wonderful wish fulfilment story that will delight all children and a beautifully touching ending that will leave you reaching for the tissues.'
Baddiel's previous three children's books – The Parent Agency, The Person Controller and AniMalcolm – have sold more than 450,000 copies in the UK, and have been translated into 27 languages, trade website The Bookseller reports.
Click here to preorder Birthday Boy.
Published: 24 May 2017
What do you think?