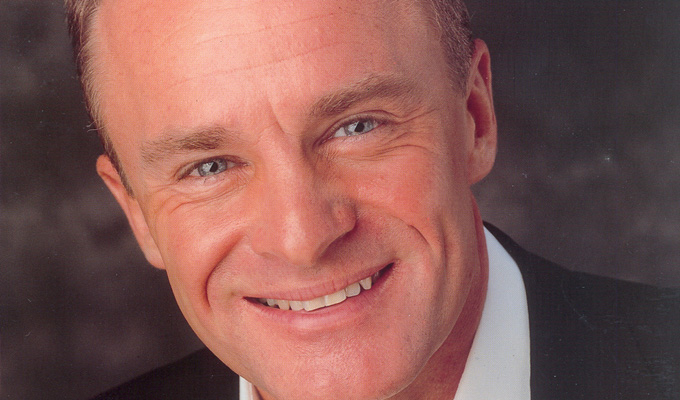 'I'm still contemporary!'
Bobby Davro has complained that he can't get TV slots as he's been pigeonholed as 'belonging the 1980s'.
The comic, a regular on prime-time variety shows of the 1980s and 1990s, accepted that tastes change – but he was keen to prove that he was still relevant.
He concedes that comedy 'had to change', saying: 'Russ Abbott and people like me were doing sketch comedy shows. Then shows like Saturday Night and Friday Night Live were coming in and doing a lot more adult humour after the watershed. We couldn't compete, it made us look wishy-washy.'
Davro, 57, was speaking to Andrew O'Neill on BBC political show This Week to promote his forthcoming tour.
He joked: 'They should bring back a form of entertainment for performers of my era, they should call it Still Alive at the Apollo.'
Davro – real  name Bob Nankeville –   acknowledged: 'I was fortunate enough to get eight years of Saturday evening telly. I had a platform.
'But the thing that I'm finding frustrating is that  I'm still keen, still ambitious, still contemporary, but unfortunately they put you in a box and say "you belong in the 1980s" and they won't pull you out to show you can still do contemporary stuff.
'I do comedy clubs now with lot of young comedians and the youngsters who come from my children's age group, in their twenties, they've forgotten what jokes are, as most of comedy is observation now.'
Davao also revealed he performed at Cherie Blair's 60th birthday party in 2014, when he impersonated her husband.
Here is Davro's appearance on This Week:
Published: 29 Jan 2016
What do you think?