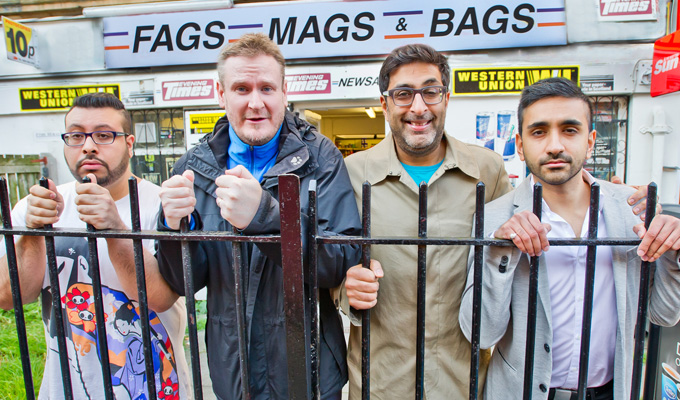 Fags Mags & Bags to return
Radio 4 comedy Fags, Mags & Bags is to return to for a sixth series.
The Scots-Asian corner shop comedy, written by and starring Sanjeev Kohli and Donald Mclear, has been off air for three years.
But Glasgow-based producers The Comedy Unit, say: 'Its return was hastened by new Radio 4 comedy commissioner Sioned Wiliam, who was keen for it to return to their 11.30am comedy slot.'
The new six-part series starts recording in February and airs from April 18
It has previously picked up three Writers' Guild Award nominations for best radio comedy, winning in 2008, the same year it was nominated at the Sony Radio Academy Awards.
The show has featured guest appearances from celebrity fans such as Kevin Eldon, Nina Wadia, Julie T Wallace and Mina Anwar.
In the sitcom's absence, Kohli has performed in the Still Game live shows and appears in BBC One Scotland drama River City, while Mclear wrote the BBC One comedy Mountain Goats
A repeat of Series 4 of Fags, Mags & Bags can currently be heard on Radio 4 Extra on Mondays at 10.30pm.
Published: 14 Jan 2016
What do you think?