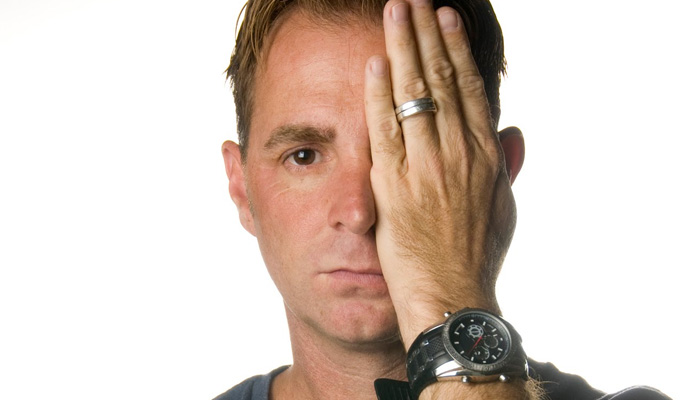 'I broke my leg under comedy hypnotist's spell'
A comedy club punter has launched legal action after being put into a trance by a stage hypnotist.
William Bendorf is claiming that back in March 2014, he was mesmerised by comedy hypnotist Doug Thompson, pictured.
And according to the lawsuit he was asked to leave the stage of the Funny Bone Comedy Club in Omaha, Nebraska, by a set of stairs at the end of the show.
But although Thompson believed he had snapped all his volunteers out of their hypnotised state, Bendorf claims he was still 'under' and fell off his stage.
His lawyer Richard Shicker told the Omaha World-Herald that when his client heard the instruction: 'Go back to your seats,' he saw an empty and headed straight for it, 'right off the stage'.
'He was in that zone — that sort-of unconscious state,' Shicker added. 'He didn't snap out of it until he crashed to the ground.'
Bendorf is suing the club that hosted The DougT Hypnosis Show rather than Thompson himself.
Published: 28 Dec 2015
What do you think?