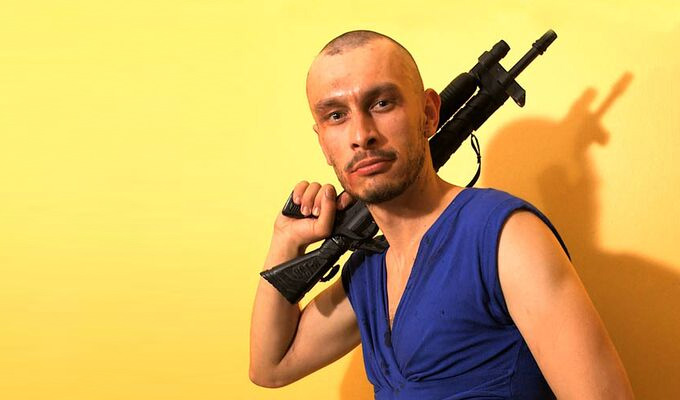 Praise be to Gadd!
Richard Gadd has been crowned winner of the Amused Moose Comedy Award for his Edinburgh Fringe show – just hours before being nominated for a Malcolm Hardee award.
His Waiting For Gaddot show won the Moose award after a showcase gig yesterday afternoon featuring extracts from 10 festival shows.
Musical impressionist Jess Robinson was crowned the People's Champion at the same gig.
And today Gadd has been named as one of the nominees for the Malcolm Hardee Award for comic originality.
He is up against Michael Brunstrom, The Story Beast – aka John Henry Galle of sketch troupe The Beta Males – and Mr Twonkey, the alter-ego of eccentric performer Paul Vickers.
The awards also feature a 'cunning stunt' category for best publicity stunt. Nominated for that are:
• Miss Behave, who has mysterious cardboard posters around town promoting her gameshow, with just the hashtag #mbgs, not the name
• Matt Roper for hacking Scotsman critic Kate Copstick's Facebook account and 'bigging' himself up (as we reported here)
• Abigoliah Schamaun, who plastered her poster with stars from fake publications such as Rather Redundant Mag, ThanksForTheEgoBoost.co.uk and ReadsLikeAThree.com
And shortlisted for the 'act most likely to make a million quid' award are newcomer, Sarah Callaghan, Funz And Gamez host Phil Ellis, comedian and soundtrack composer Laurence Owen, and Irish comic and drivetime DJ Al Porter
The winners will be announced during the Malcolm Hardee Comedy Awards Show, which takes place from 11pm on Friday.
Published: 24 Aug 2015
What do you think?