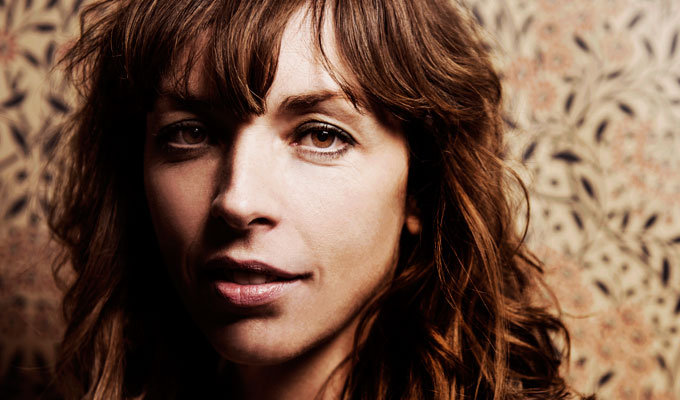 Un libro para ella!
Bridget Christie's first book is to be released in Spain, following a deal with publisher Editorial Anagrama.
The company has signed up the rights for her feminism-themed debut A Book For Her, which is published in the UK next Thursday.
Anagrama's Jorge Herralde said: 'Humour (e.g. P.G. Wodehouse) and feminism (e.g. Juliet Mitchell) have an important presence in Anagrama's catalogue. They are sometimes to be found very happily together, as in the case of Caitlin Moran and in the near future with Bridget Christie. Hooray.'
British publisher Century, which sold on the Spanish rights, said of the deal: 'Anagrama have an irrepressible rebellious streak, which makes them the ideal publisher of A Book for Her.'
And Christie said of the Spanish book deal: 'It's an honour and a privilege to be part of Editorial Anagrama's illustrious catalogue. It was so lovely of them to give us a nice quote, even though by mentioning writers such as Wodehouse, Mitchell and Moran in it, they have made me look like an unbelievably arrogant, delusional twat. And I hardly need any help with that.
'Anyway, it's great that I'll be able to annoy people who speak Spanish now as well as people who speak English. I hope the translator doesn't stitch me up. I don't speak Spanish so she (or he) can pretty much write whatever she (or he) likes and I'd never know.'.
• The book is out in hardback next week priced £14.99. and is already No1 in Amazon's fiercely competitive 'Hot releases in feminist criticism' category, ahead even of Reading Lolita in Tehran. Click here to order from Foyles for £11.99.
Published: 26 Jun 2015
What do you think?