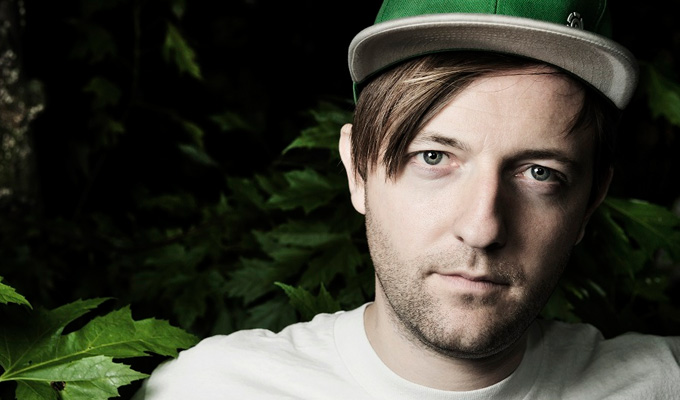 Andrew Maxwell drones on...
Stand-up Andrew Maxwell could soon be filling Jeremy Clarkson's shoes.
The comic is co-presenting a new series revolving around drone-building scheduled to take Top Gear's 8pm Sunday slot on BBC Two.
Airheads is likely to appeal to a similar male demographic to Top Gear, and also features a trio of presenters. Maxwell is hosting the pilot with motor-racing and Gadget Show presenter Suzi Perry and Ski Sunday commentator Ed Leigh.
The team have been filming this week – including a stunt where they 'blew up a building'. Perry, who called Maxwell a 'crazy dude', tweeted an image from the shoot – pointing out that there appeared to be a face in the flames:
Whoa - the face on it! 😝 @andrewismaxwell #bumbomb @dandecameraman @BarbourInt pic.twitter.com/7ZDNDGNhN5

— suzi perry (@suziperry) April 23, 2015
Airheads – which is being made by Graham Norton's production company So Television – has also been likened to Robot Wars, with rival teams of enthusiasts developing machines to battle it out in a series of 'extraordinary and dramatic challenges' on location.
The show also features studio-based elements, with the pilot being recorded at MediaCity in Salford next month. Click here for free tickets.
If commissioned, Airheads would be Maxwell's highest profile job to date. He has appeared on numerous panel shows and in 2012 fronted his own BBC Three comic-documentary series Conspiracy Roadtrip.
Published: 24 Apr 2015
What do you think?