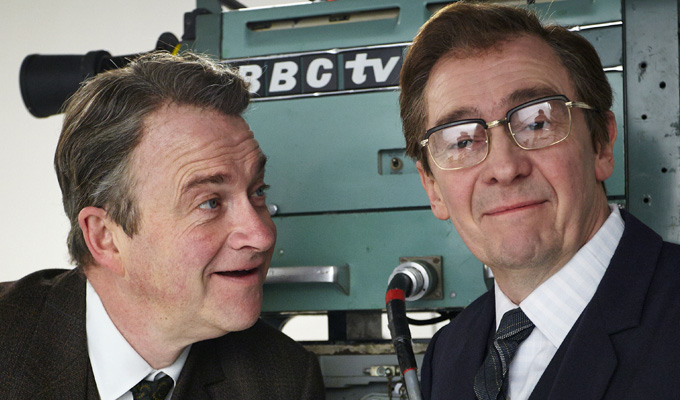 BBC confirm Harry & Paul special
The BBC has confirmed the Harry Enfield and Paul Whitehouse reunion reported by Chortle earlier this week.
An Evening with Harry Enfield and Paul Whitehouse will celebrate 25 years of their comedy partnership.
The 50-minute show will feature not only their sketch characters, but also, the real Harry and Paul, who appear on stage as themselves, being quizzed by an audience of celebrities.
Enfield said: 'Even though we are no longer on speaking terms, Paul and I are delighted to be donning masks of civility as we look back over 25 years of professional bliss.'
The BBC's head of comedy commissioning, Shane Allen, added: 'I have never come across such a pair of difficult and unpleasant sods. Hopefully this will see the back of them from the BBC.'
The news is one of several comedy announcements made tonight at an event co-hosted by Allen and BBC director-general Tony Hall.
Also announced is a one-off half-hour special, Rory Bremner's Election Report, coming after the May 7 ballot.
The show follows Bremner's Coalition Report, which aired last month.
Allen said: 'The political landscape in this election year has never been more fertile for satire. Rory's whip smart ability to add a healthy dose of ridicule to one and all will be a much needed antidote to the whole circus.'
BBC Two has also ordered a sketch show pilot from Morgana Robinson.
Morgana & Friends will not be for broadcast, but will allow the House Of Fools star to try out new impressions, including Joanna Lumley, Miranda Hart, Dame Maggie Smith and Karl Pilkington.
Robinson said: 'I'm so pleased, I can't believe it. It seems like only yesterday I didn't have my own BBC pilot. It was.'
Published: 4 Mar 2015
What do you think?