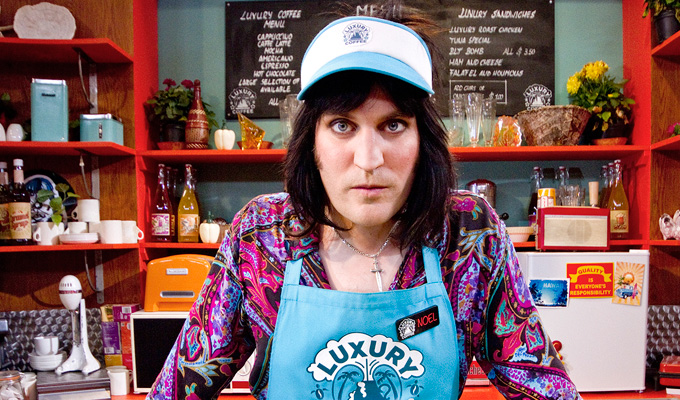 Noel Fielding: No more Luxury Comedy
Noel Fielding says he has no plans to make another series of Luxury Comedy – but could be interested in a new Boosh project.
'I don't think I would really wanna do another one,' he said of his cult Channel 4 series. 'I kind of feel like we did that, and we should do something else now.'
'I've been talking to Julian [Barratt] as well a little bit. You never know, we might do something with The Boosh again.
'There's options, there's so many things I could do, so I just wanna make sure I work out what I wanna do before I jump into it headlong first and then spend two years making something.'
In his interview with Australian street paper The Music, Fielding said that he enjoyed the fact that the first series of the 'experimental and mental' Luxury Comedy divided opinion.
'It's the strongest reaction I've ever had to anything,' he said. 'One person said it was the second 9/11, and then the people who loved it absolutely loved it.'
Published: 4 Mar 2015
Recent News
What do you think?