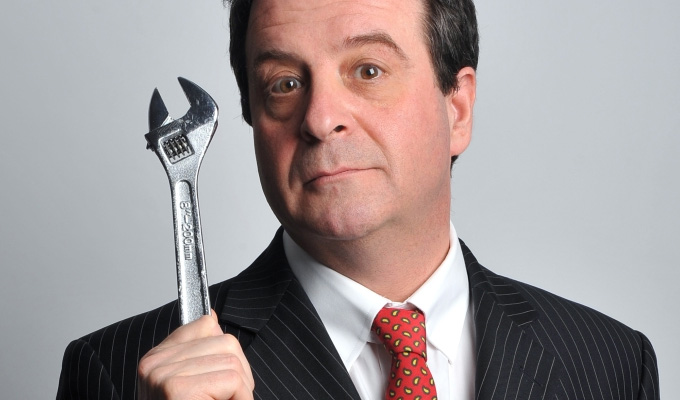 Mark Thomas: Police illegally spied on me
Mark Thomas has launched legal action against the Metropolitan Police, claiming they unlawfully spied on him.
He complained about a 'disturbing police spying network' at a secretive Scotland Yard unit dedicated to 'domestic extremism'.
He and five journalists launched the action after discovering they had been the subject of surveillance after demanding to see their files under data protection laws.
They have sent a letter threatening action for unlawful surveillance to the Met, which says it will respond 'in due course'.
Thomas told The Independent: 'The inclusion of journalists on the domestic extremist database seems to be a part of a disturbing police spying network, from the Stephen Lawrence family campaign to Hillsborough families.'
Lawyer Shamik Dutta, who is representing the six said: 'Journalists who seek to expose corporate and state misconduct are entitled to legal protection which enables them to do their job. We have yet to receive any satisfactory response from the [Met] Commissioner or Home Secretary as to how it could possibly be reasonable, proportionate or necessary for the police to monitor and retain information about them for any purpose.'
The journalists are Jules Mattsson of The Times and Sunday Times, freelance video journalist Jason N. Parkinson, and photographers Jess Hurd, David Hoffman and Adrian Arbib.
Published: 20 Nov 2014
What do you think?