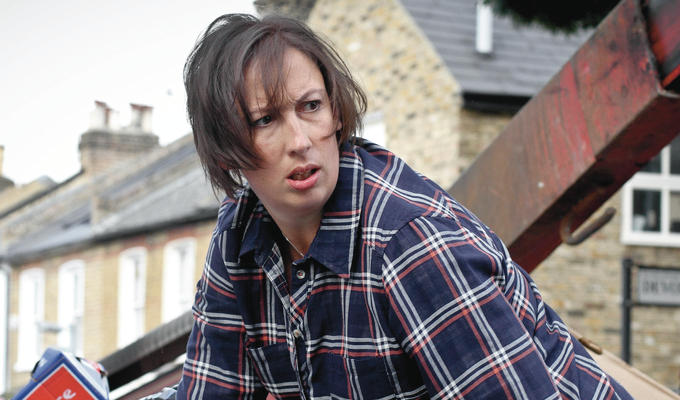 Miranda: That's the end of my sitcom
Miranda Hart has officially called time on her hit BBC One sitcom after three series.
She confirmed that the two Christmas specials to air this year will be 'the finale of the show, full stop'.
Speaking on the Steve Wright show on Radio 2 this afternoon, she was asked about why she has just released book of scripts.
'Well, because I'm actually coming to the end of the whole sitcom,' she admitted. 'This is the first time I'm saying it out loud so it's a bit weird!'
She added: 'I wanted to do a book to celebrate the series and celebrate all the people who have supported it and watched it. So they get to see the scripts and some backstage gossip and all that sort of thing'
Hart had previously hinted at the show ending, but this is the first time she has been so definitive.
Speaking to Alan Carr over the summer, she said: I have got to answer the question of where I left it at [the end of] series three' – but said she thought a full series was unlikely.
The last series ended on a cliffhanger in January this year, when both her character's suitors, Mike and Gary, propose to Miranda – leaving her to chose between them.
The series – loosely based on Hart's Radio Two show – first aired on BBC Two in November 2009
The sitcom also features Sarah Hadland, Tom Ellis, Patricia Hodge, Sally Phillips, James Holmes and Bo Poraj.
Hart has been linked to a possible revival of The Generation Game – in reports she denied. However a call has gone out for contestants for another family gameshow she is piloting.
Published: 23 Oct 2014
Recent News
What do you think?