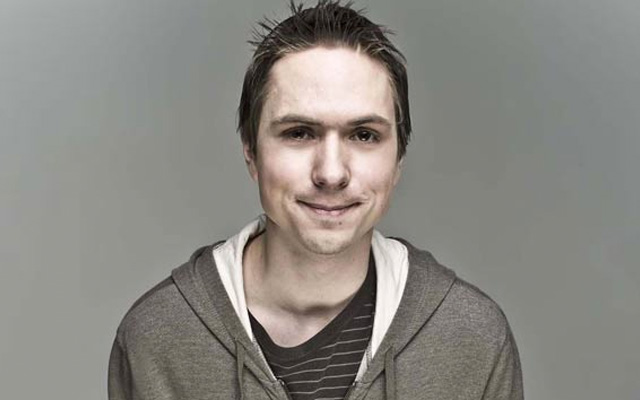 Joe Thomas in 'eco-rom-com'
Inbetweeners star Joe Thomas is shooting an 'eco-rom-com' in Glasgow.
Scottish Mussel is the directorial debut of Talulah Riley, the St Trinian's star, who will also appear as Thomas's love interest.
Line of Duty's Martin Compston and Gimme Gimme Gimme's James Dreyfus also appear in the movie, which began filming in Dunoon on Monday but will mostly shoot in and around Glasgow.
The low-budget feature is described as 'a romantic comedy where the environment is an integral part of the love story' and is set to screen in cinemas next year.
Scottish Mussel's producers are actors Noel Clarke and Jason Maza, with Phillip Dore, whose Unstoppable Entertainment previously made the urban drama Adulthood.
After The Inbetweeners 2 smashed box office records this summer, Thomas's next film role is in another romantic comedy, The Darkest Universe, by Will Sharpe and Tom Kingsley.
The pair came to prominence with their 2011, Bafta-nominated feature Black Pond, starring Simon Amstell and Chris Langham in his first acting role since his conviction on child pornography charges.
Currently in post-production, The Darkest Universe focuses on a world-weary banker searching for his eccentric sister after she goes missing on a narrowboat trip with her new boyfriend, and reportedly has an 'otherworldly' tone.
Co-writer Tiani Ghosh co-stars with Thomas, as well as The Inbetweeners' Simon Bird and their longtime collaborator Jonny Sweet, plus Nick Mohammed and Langham in his highest profile role since resuming his career.
- by Jay Richardson
Published: 16 Oct 2014
What do you think?