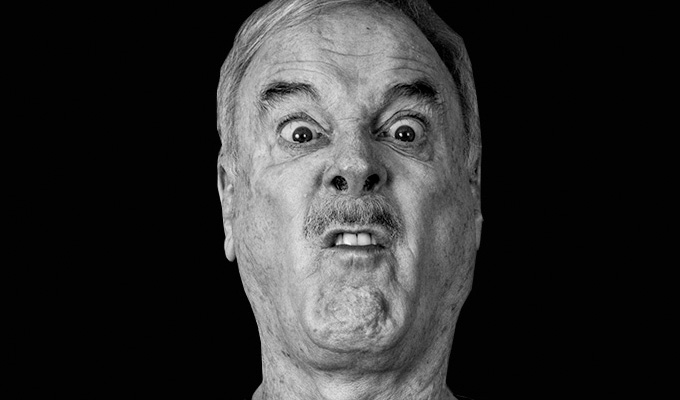 Cleese: I felt no excitement on stage with Python
John Cleese says he felt 'no trace of excitement' at being on stage for the Monty Python farewell gigs earlier this year.
The comedian said that by the second night any thrill of reuniting with his former colleagues had worn off by the second of ten nights at London's O2 arena.
He told the Sunday Times Magazine, which is serialising his soon-to-be-published memoirs: 'It was only our second night. I was waiting to start a sketch and a few seconds before the spotlight turned on me, I could see the huge packed arena and I felt no trace of excitement.'
Underestimating the size of the 16,000-capacity arena, he added: 'If you're standing in front of 6,000 people and you're thinking "this is perfectly pleasant but I'm not in the slightest bit excited", then God, or possibly Richard Dawkins, is sending you a message that maybe you should be doing something else.'
Cleese, 74, is set to embark on a book tour to promote the autobiography, So, Anyway,
In the Sunday Times he suggested his relationship difficulties lay with his 'tyrant' mother Muriel and her 'utterly egotistical impulses' and fierce tantrums.
He said: 'I don't want to get too dark and depressing but she was emotionally difficult.'
In an extract from his new autobiography, he wrote: 'It cannot be a coincidence that I spent such a large part of my life in some form of therapy and that the vast majority of the problems I was dealing with involved relationships with women.'
Cleese, who married his fourth wife, Jennifer Wade, in 2012, added: 'My ingrained habit of walking on eggshells when dealing with my mother dominated my romantic liaisons for many years.'
• So, Anyway by John Cleese is published on October 9. Published: 28 Sep 2014
What do you think?