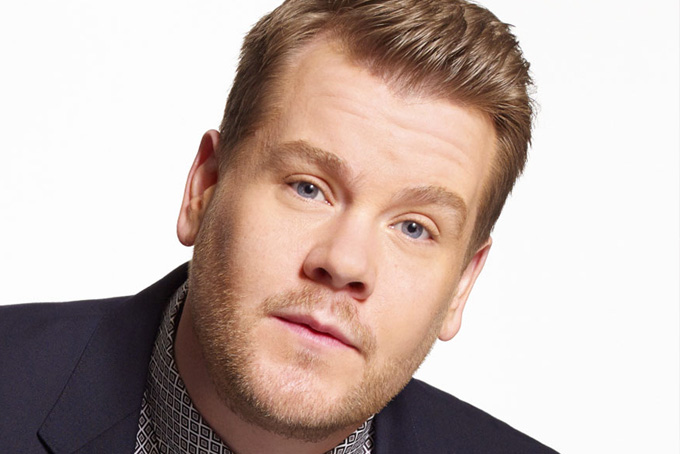 Official: James Corden gets US talk show
James Corden has been officially confirmed as America's newest late-night talk show.
The CBS network has confirmed that the comic will replace Craig Ferguson as host of Late Late Show, despite being relatively unknown in the States.
A start date was not given, other than 2015. Scotsman Ferguson announced in April that he would step down in December.'
The League Of Their Own host said: 'I can't describe how thrilled and honoured I am to be taking over from the brilliant Craig Ferguson. To be asked to host such a prestigious show on America's No 1 network is hugely exciting. I can't wait to get started, and will do my very best to make a show America will enjoy.'
CBS Entertainment chairman Nina Tassler said in a statement: 'James Corden is a rare entertainment force who combines irresistible charm, warmth and originality with a diverse range of creative instincts and performance talent.
'He is the ultimate multi-hyphenate – a writer, creator and performer who is loved and respected in every medium he touches, including theatre, comedy, music, film and television.
'James is already a big star in the UK and he's wowed American audiences on Broadway; we're very excited to introduce his considerable and very unique talents to our network television audience on a daily basis.'
Corden is starting to become better-known in the States. He's currently starring in the film Begin Again, alongside Keira Knightley, and will appear alongside Meryl Streep, Johnny Depp, and Emily Blunt in the movie adaptation of Broadway musical Into the Woods, which opens in December. The Wrong Mans is available on Hulu and airs Gavin & Stacey has been shown on BBC in America. He also won the 2012 Tony Award for best actor for his role in  One Man, Two Guvnors.
However, CBS's decision to employ another white, male foreigner has surprised some observers. One thing than stands out, however, is his youth. At 36, he has several years on any other late-night talk-show host.
Published: 8 Sep 2014
What do you think?