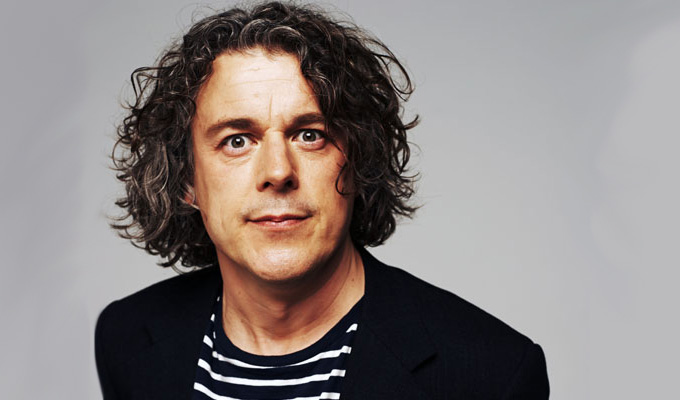 Alan Davies As Yet Untitled to return
Alan Davies's talk show As Yet Untitled has been recommissioned for a second series, to air early next year.
Broadcaster Dave has also doubled the number of hour-long episodes to ten this time around.
In the round-table format, neither Davies nor guests from the comedy world don't have a clue what they are going to be talking about; and the show doesn't even have a title until it's chosen at the end.
Commissioning editor Iain Coyle said: 'The simplicity of the Alan Davies As Yet Untitled format allows the genius of Alan in this environment to shine. It's great to be back working with one of the most professional production teams in the industry and once again put together one of the funniest shows on telly.
And Dave's general manager Steve North added: 'The relaxed and insightful nature of the show made it genuinely funny for the viewers and I am excited to see what guests will appear this time round.'
When the show first aired, American comic Paul Provenza accused the show of copying the look and feel of his Showtime programme The Green Room, although he later settled his differences with Davies.
Published: 22 Aug 2014
What do you think?