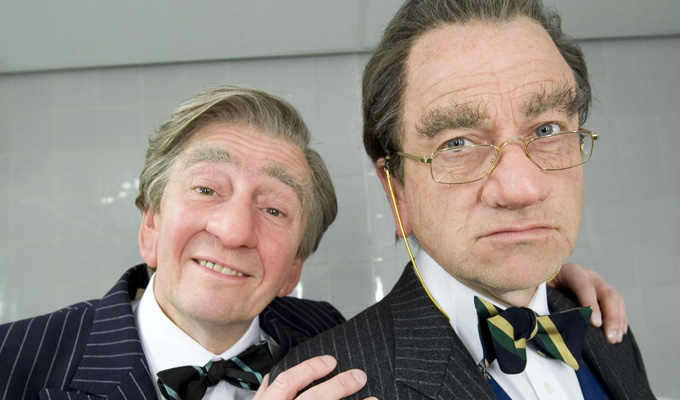 Harry & Paul to parody BBC Two
Harry Enfield and Paul Whitehouse are to make an hour-long satire mocking 50 years of BBC Two.
Harry & Paul's History Of The 2s is due to air in May as part of the channel's half-centenary celebrations.
It is held together by Enfield in the guise of historian Simon Schama, initially describing how 'Auntie Beeb' giving birth to a new channel – with executives scratching their heads about what it should be called, until settling on BBC Two.
Shows parodied include The Ascent of Man, The Forsyte Saga, Top Gear, The Great British Bake Off, University Challenge, The Old Grey Whistle Test (renamed The Old Grey Wrinkled Testicle) and even Monty Python.
A source told The Independent on Sunday: 'They lampoon every iconic programme and every genre and every major talent.'
The show comes as the BBC seeks comedy at its own expense in the new series W1A,from the makers of Twenty Twelve, which starts on Wednesday.
Harry and Paul have parodied BBC Two shows before, of course...

Published: 17 Mar 2014
What do you think?