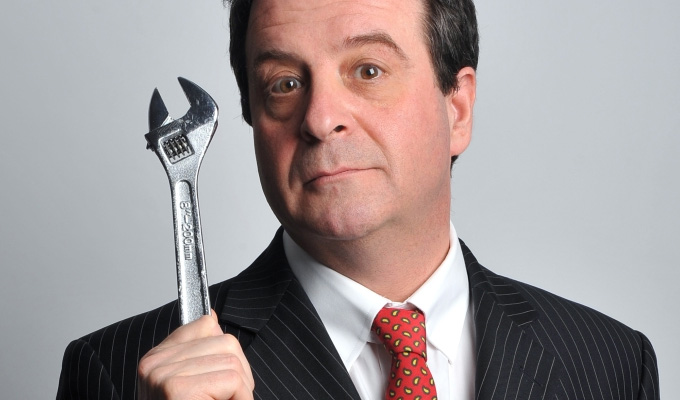 Mark Thomas blacklisted!
Mark Thomas says he is 'shocked' to find his name on a blacklist of building workers.
The comic was included on the list of more than 3,200 people who were denied work, often because they raised concerns about health and safety on building sites.
But Thomas says to include a comedian on the secret list is 'just nuts'.
The GMB union is chasing compensation on behalf of members who found themselves blackballed by the shadowy Consulting Association, which has now been shut down by regulators. Most workers do not yet know they were on the list.
Today Thomas said of his bizarre inclusion: 'I wasn't massively surprised, but I was shocked. I don't work in the construction industry, although I have been involved in campaigns against the activities of building firms.'
Yesterday it was further reported that police officers supplied information on workers to the Consulting Association.
He said: "This needs to be highlighted and the police should be held to account. There has to be a proper investigation, such as a parliamentary inquiry to make sure this kind of behaviour is outlawed."
Last week major construction firms announced plans to compensate some of the workers on the blacklist.The TUC is planning a national day of action on November 20
Published: 14 Oct 2013
What do you think?