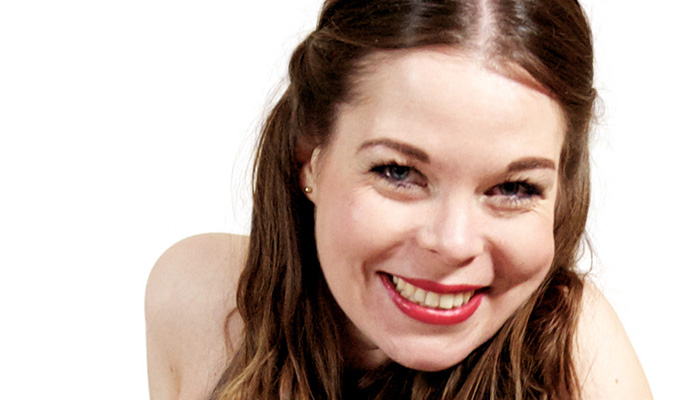 'There are fewer nipples on display in comedy...'
• Daniel Sloss says he has an 'utter disdain' for the elderly, claiming most of them don't have a sense of humour. 'Every time I've offended a member of the audience, it's been a stupid old prick who was used to things back in their day and who chooses to get offended by things that are no longer taboo,' he complains.
• The Simpsons are set to guest star in an episode of Family Guy next year. According to the Hollywood Reporter the Quahog family will family travel to Springfield and bond with their animated cousins. It's certainly a turnaround, as several episodes of The Simpsons have previously poked fun at Seth MacFarlane's show, accusing it of plagiarism.
• At last, the art form that has been missing for so long from the Edinburgh Fringe: Me1 vs Me2 Snooker. Richard Herring is bringing his 'cult/irritating' podcast on which he plays himself on wonky 6ft snooker table to Assembly George Square for a one-off performance on August 12.
• Juliette Burton sang at T In the Park last weekend, realising one of her childhood dreams for her Edinburgh show When I Grow Up. She told blogger John Fleming there is a difference between performing music and comedy:  'Normally my audience keep their shirts on. There are usually far fewer nipples on display at a comedy show…'
• Hollywood star Patton Oswald has released embarrassing footage of his first paid stand-up gig. He was paid $300 to take part in an odd comedy-themed educational video about student loans. He tweeted the to his 1.4million fans: 'First paid acting gig. 19 years old. $300. Educational video about student loans. Sweater vest. Kill me.'

• Fred MacAulay says he won't go on performing comedy forever. 'I don't want to end up like Bruce Forsyth on Strictly Come Dancing,' he says. 'I cringe every time he makes a joke.'
• Last week, we reported the Cambridge Footlights claim that this year's show Canada was their first to feature more women than men. Not so, Comedy Store Player and former Footlighter Richard Vranch tells us.  The 1980 show Electric Voodoo  – part-written by Messrs Fry and Laurie – had two men: Ant Berendt and Nick  Symons (latterly producer of Harry Hill's TV Burp) and four women  Jan Ravens, Sandi Toksvig, Anne McLaughlin and Sheila Hyde...
• Stand-up Stephen Carlin has revealed he used to have a gambling problem. 'I guess I've gambled away tens of thousands of pounds,' he says. 'I don't really want to count up the actual amount I've blown. I think I'd find it too scary. I've got a friend who had a cocaine addiction, who worked out that what he'd spent on drugs would pay for two Aston Martins. I'm scared to think what sort of incredible cars I could have had.'
• A very hardcore Seinfeld geek has mapped every location every mentioned in the sitcom. Canadian Dan Zinman  went through all 180 episodes to complete the list of more than 1,600 entries throughout the five New York boroughs, in more 40 states, and across 70 countries in six continents. The results are mapped here including a rather unlikely mention of Folkestone...
• Here are some US comedians in their underpants talking about their butts. What else is there to say?

•
•
• Tweets of the week
•
Gary Delaney(@GaryDelaney): Terrorists, make sure your bombs are never defused by always using the same colour wire.
•
Cluedont (@Cluedont): Today is National Cannabis Day in Germany, or 'Hashtag' as it's commonly known.
•
Alistair Block (@ BisleyT ): I was playing high-stakes poker with Stephen Tyler's daughter, and bet a Welsh seaside town on a bad hand. I lost the Rhyl to Liv. #1PUN
Published: 19 Jul 2013
Recent News
What do you think?