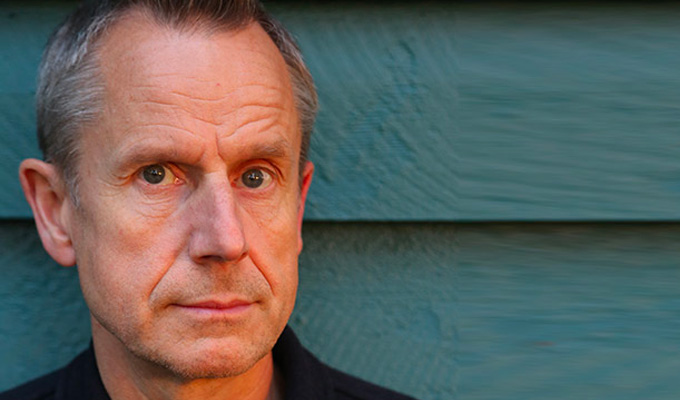 'Why don't people just accept that life is sad and cheer up? After all, it's not going to last for ever.'
As a regular on topical panel shows, Jeremy Hardy was a prolific writer... here are just 12 jokes and quotes that sum up his attitude to life – and to politics.
---
The need to compile lists is a personality disorder, as is the need to assert the superiority of some things over other things.
Marriage is like the witness protection programme: you get all new clothes, you live in the suburbs, and you're not allowed to see your friends any more.
It's deceptive, the universe, 'cause from the outside, if you're God, it looks quite small. But when you're in there, it's really quite spacious, with plenty of storage.
All socialists have bad backs because we slouch - except when we're watching the news when we sit on the edge of our seats, shout, and wave our arms. Generally we sit hunched, arms crossed in a judgemental way, the whole of our bodies pulled into a frown.
I think ageing suits me because I was born old, like Spencer Tracy or Dolly the Sheep.
My daughter wanted a new pair of trainers. I told her You're eleven, make your own!
Northern Ireland is part of Ireland, not Britain, as can clearly be seen from aerial photographs.
The only way you can ever accuse a Conservative of hypocrisy is if they walk past a homeless person without kicking them in the face.
The Afghan War has clearly reached a stage similar to that moment at your child's party where you realise you've forgotten to give the other parents a pick up time.
People are suggesting that maybe [Bradley Manning] joined the army in order to release information, rather than join the army for honourable reasons, like the desire to kill people for money.
People who know about maths tend to be richer, because they can't form relationships and don't have any dependents.
Why don't people just accept that life is sad and cheer up? After all, it's not going to last for ever.
Published: 1 Feb 2019
What do you think?