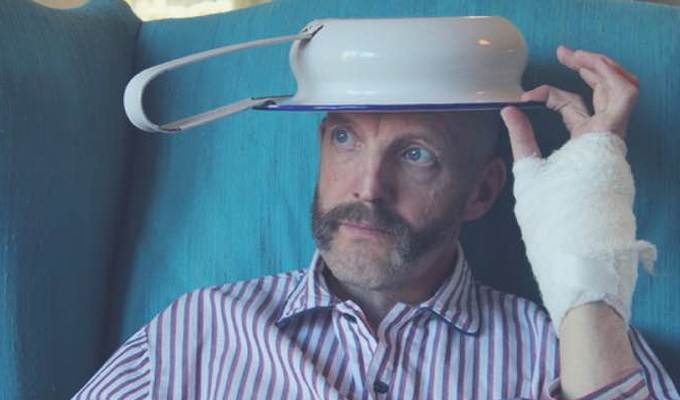 Edinburgh Fringe: Ten things we know about the 2018 festival
Hundreds of Edinburgh Fringe shows went on sale yesterday, bringing the total to 582 in the comedy section alone. Here are ten things we've learned from this batch, the last before the official programme is released online on May 17.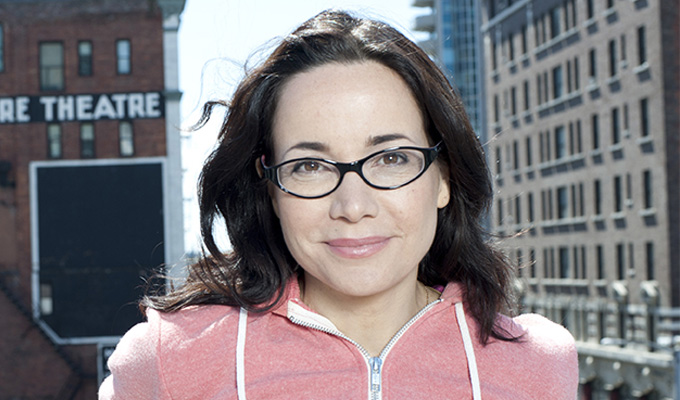 The American comic presents her first show in five years. As well as her more than 25 years in stand-up she has a raft of screen credits including The Truth About Cats and Dogs, The Larry Sanders Show, Wet Hot American Summer and Mystery Men. She is at the Gilded Balloon at 21.15.
His show at Assembly George Square has the wonderfully over-complicated MIA-inspired All I Wanna Do Is [FX: GUNSHOTS] With a [FX: GUN RELOADING] and a [FX: CASH REGISTER] and Perform Some Comedy! Runner-up is possibly I Spy With My Little Eye Something Beginning With Why Have You Been Sleeping With My Wife, the name of the new play by Rob Carter's terrible novelist alter-ego, Christopher Bliss.
3. Jim Tavare is making his Fringe comeback
The veteran comedian. pictured above, is returning to Edinburgh for the first time in 20 years to tell the story of his near-fatal car crash in Los Angeles in which he broke his neck last year. Now the comic, whose acting credits include Harry Potter, is fit enough to return to the stage. From Deadpan to Bedpan will be at Laughing Horse @ The Counting House at 4.15pm daily.
Here are their publicity shots for Northern Joker at Gilded Balloon and Devil May Care at the Pleasance Courtyard respectively.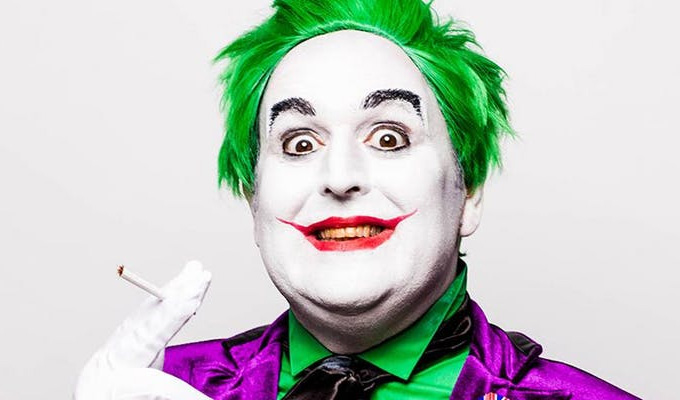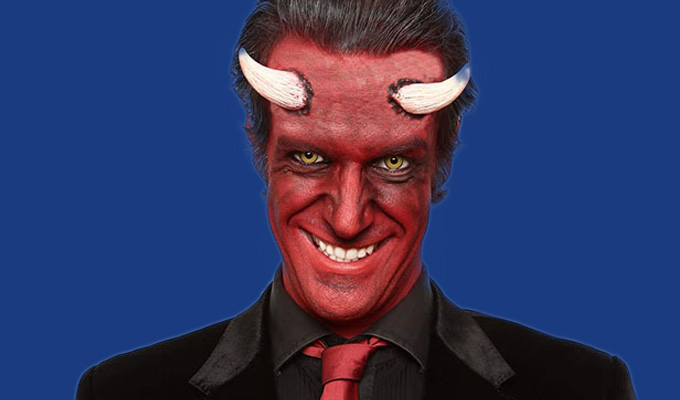 5. One show has been written by a six-year-old
Allegedly crippled by writer's block, Owen Roberts, best known as 33.3 per cent of the sketch trio Beasts, is basing his show on the 'scrawled gibberish' of a child. 'Kids are funny, right?' goes the blurb for the very literally named I Let A Six Year Old Write My Show at Pleasance Courtyard. 'What could possibly go wrong? She can't spell, she can't sit still for more than 30 seconds, and her ideas are wildly unrealistic to say the least…'
6. Limmy's going to be there
The Scottish comedy hero will be presenting all of his Vines in an hour-long back-to-back film. He made the six-second clips after BBC Scotland's Limmy's Show came to an end in 2013. With the demise of the online video service, too, he's been occasionally touring this hypnotic collection of nightmarish nonsense. From August 3 to 12, it'll be at the Stand's New Town Theatre at 7.10pm.
7. Andrew Lawrence has promised not to be contentious
The contrarian comic – who caused such a kerfuffle with his reactionary online postings winding up the liberal comedy establishment in 2014 – has vowed to take a break from all the controversy in his new show at Assembly George Square. 'No politics, no religion, no smut, no swearing, just great jokes and good, clean fun,' says the blurb.
8. There will be comedians from all corners of the Earth again
Already there are two comics from Venezuela, for instance – including Ivan Aristeguita, who's making waves in Australia, and Andrea Spistone, whose show is based on her character of a Venezuelan beauty queen. The Fringe also boasts Moscow's top satirical stand-up, Oleg Denisov, who will be performing his show Doublethink at Just The Tonic at The Tron, novichok permittin.
9. Tony Slattery is continuing his comedy comeback
After making appearances as part of the Whose Line Is It Anyway? live shows last Fringe, as well as performing improv in London, the comic will be in conversation with comedy-historian Robert Ross, reflecting on his life and work from the Cambridge Footlights to the demons that have consistently dogged his success. It's at The Stand's New Town Theatre at 1.45pm from August 15 to 26.
It'd be remiss of us not to plug our own daily showcase of 12 Fringe acts performing bite-size extracts from their shows in one over-stuffed hour. As per, it's on at 18.40 at Pleasance Dome. Tickets.
• Browse Chortle's full listing of Edinburgh Fringe comedy shows here..
Published: 19 Apr 2018