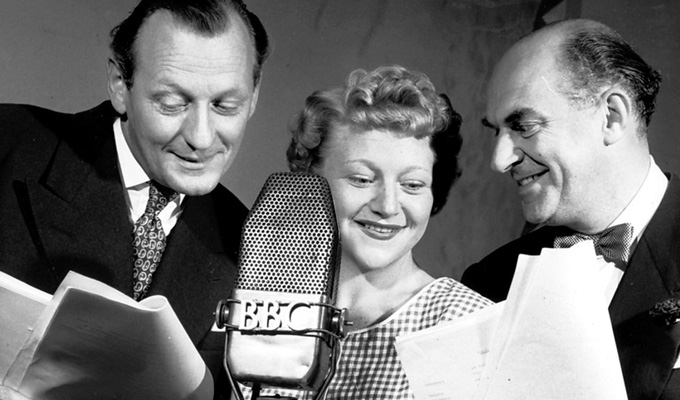 Which show created 'Disgusted Of Tunbridge Wells'?
Test your comedy knowledge with our weekly trivia quiz - compiled, as always by broadcaster and comedy historian Hayden Parker. Good luck!
1. What was the name of the 1980s film starring Smith and Jones about aliens visiting Earth?
2. David Jacobs and David Frost both hosted which BBC Radio 2 comedy panel show?
3. Who wrote the Adrian Mole books?
4. Which Croft and Perry sitcom was based around a Royal Artillery Concert Party?
5. Who played the long suffering Else in Till Death Us Do Part?
6. In Fawlty Towers, what items did Basil find in Lord Melbury's briefcase?
7. Who played Dr. Dolittle in the 1998 Hollywood movie remake?
8. Which BBC radio comedy – pictured above – starred Richard Murdoch and Kenneth Horne as a pair of RAF staff and is said to have originated the term 'Disgusted of Tunbridge Wells'?
9. Created by Mel Brooks and Alan Spencer, the sitcom The Nutt House was set in which kind of establishment?
10. Set in Ireland and running for three series, what is the name of the semi-autobiographical sitcom written by Chris O'Dowd?
• How did you do? Check your answers here.
Published: 10 Oct 2017
What do you think?