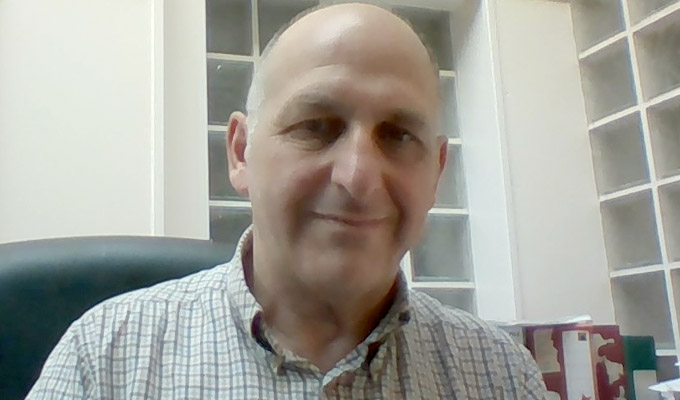 Sorry, but it's time to think about the 2019 Edinburgh Fringe already...
If you're a comedian, you've had a full two months to recover from the Edinburgh Festival, which means it's time you started thinking about whether or not to go in 2019.
Sorry, but it is. Whether you're a professional performer, starting out, or interested in going to see what all the fuss is about, you need to start planning now.
In my last book, I wrote several chapters about my averagely successful career in Edinburgh. I spent 11 Augusts in a row there in the 1980s and 90s, and I still can't decide whether that was the most significant part of my career, or the biggest waste of time and money of my life.
And if that isn't any help then here is a list of all the reasons why you should go to the Fringe either as a performer or as an aspiring perfomer just wanting to spectate. And an approximately equal number of reasons why you shouldn't.
10 REASONS TO PERFORM AT NEXT YEAR'S EDINBURGH FESTIVAL
Performing a show every day, turning up at the same time, instils a sense of professionalism.
2. Being able to step back from each performance, work out what worked and what didn't, trying a new approach the next day, having a stinker but having to go back.
3. You have 23 hours a day to focus on your show.
4. If it goes well, it's the best feeling in the world.
5. Being surrounded by thousands of people who, like you, have come here to create – yes, hopefully to get noticed too, but to be motivated to do your best. And the millions who come and watch, not because they've been told but because they're prepared to take a chance on an unknown. It's a humbling experience.
6. You learn so much from being round your peers.
7. It forces you to think beyond your shows and develop a strategy for how to survive in comedy.
8. It's good exposure.
9. Performing every day teaches you great editing skills.
10. You get to meet people whose job is to make programmes featuring people like you.
11 REASONS NOT TO PERFORM AT NEXT YEAR'S EDINBURGH FESTIVAL
1. You will lose a ton of money. Even if your show is a success
2. You'll be surrounded by people doing better than you.
3. It'll take you most of September to recover physically and emotionally (and a lot longer to recover financially)
4. It's exhausting.
5. There's nothing more demoralising than playing to a room where most of what you can see is empty chairs.
6. Bad reviews will make you feel like shit.
7. Nobody will come up to you and talk about your good reviews, but everyone you know will have found the bad ones. Comics have developed a homing skill.
8. Even the good reviews will contain a word or a sentence that will irritate you.
9. You will suffer from violent mood swings.
10. You will fall out with friends.
11. You'll lose sight of why you're there, which is to get better at what you do.
6 REASONS TO GO AS A SPECTATOR TO NEXT YEAR'S EDINBURGH FESTIVAL
1. Edinburgh Fringe is an education in comedy. You'll learn more in four weeks there than a year in London. (Although if you want a career in comedy you could do a lot worse than get a place to study at Oxford or Cambridge)
2. It's incredibly inspiring.
3. Plan well and it won't cost you a ton of money.
4. Meet new creative partners.
5. Learn from the best – and the worst. You'll see many examples of how to do it and how not to.
6. Discover the importance of publicising your show in situ. See what works bringing an audience to your show, and what doesn't.
5 REASONS NOT TO GO AS A SPECTATOR TO NEXT YEAR'S EDINBURGH FESTIVAL
1.You will lose a ton of money.
2. You will see a lot of crap.
3. You will feel like a gooseberry around everyone performing.
4. You'll be intimidated by the idea that you can do this yourself.
5. You'll be annoyed watching audiences laughing at a show that you don't find funny.
There you go, simple.
• Dave Cohen's book, Funny Up, which is about writing better comedy, is out soon. For more details, visit his website.
Published: 23 Oct 2018
Recent Opinions
What do you think?