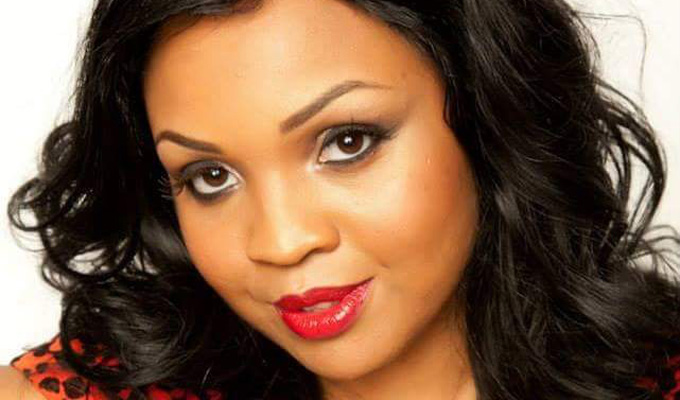 Feminism's gone too far?! You try being a woman in comedy!
Yesterday – not the year 12BC – Alfie Noakes, who promotes the We Are Funny Project open mic nights, wrote an article on this website headlined 'Comedians should tackle feminist radicals' and offering a 'challenge' to stand-ups to write material on talking points.
He was making the suggestion that the pendulum has swung 'too far' towards feminism. That idea is not a new one. When women were getting the vote, newspapers urged women not to be suffragettes (one cartoon suggested activism was for old-maid battleaxes: 'At 15 a little pet, at 20 a little coquette, at 40 not married, at 50 a suffragette') while men were warned of overbearing women. When slaves were being emancipated in America, society warned of the lazy negro lying in the fields all day. Now men are being warned about radical feminism taking it too far.
Alfie seemed to make a paradoxical argument that comedians are lacking the anger, ideas and politics but also that feminists are 'ignorant and melodramatic' for being angry at issues such as Germaine Greer being transphobic.
In a time where transphobic hate crimes have risen by 170 per cent I didn't take that anger as being particularly radical, a feminist-only issue or in any way impacting comedy.
Remember Alfie first asked: where is the anger? Now I know that women are known to multi-task but it's rare we can be both not angry and too angry at the same time… I did note the irony of his complaint that there were extreme feminists ruining it for everyone while defending a feminist with extreme views. I did post my opinion on Greer's damaging views on Facebook, which Alfie commented on, so I may well be one of those 'shrill' feminists he objects to.
However, it was being on the comedy circuit that strengthened my feminism.
I started on the circuit in around 2010 At that time dark comedy was very much the thing. Mock The Week was still essential viewing and every open mic night had boys queuing up to do an impression of Jimmy Carr or Frankie Boyle.
Madeleine McCann jokes were still in, rape jokes were everywhere as were jokes about Diana. What? Too soon? They all asked.
Having dark jokes – and particularly dark jokes with women as the target– was the default setting on the open mic scene then. Despite the predictable material I still had that excitement we all get from being new. I was confused by the all female nights and longer serving female comedians talking about inequality.
I'd had a few open mic spots that went well, so surely the problem wasn't that bad. Then I did begin to see it. Everywhere. The difference.
The difference when I walked in to the comedy club early when only the female comedians had arrived and a male comedian asked the promotor if it was ladies night and he'd got the wrong day.
The difference when the MC said 'we've got a woman on. You never know she might be good'.
The difference when another promoter asked the audience to guess if my tits were real before I went on. and called me later to say he was naked in the bath.
The difference when waiting to go on a well-known gong show and hearing all the female comedians being heckled with "get your tits out" and being booed before having the chance to speak, while the MC let it happen.
The difference when men in the audience loudly groaned at learning a woman was going to be on stage.
The difference when the producer of a radio show I was working on made sexual advances to me while the male comedians were free to continue working.
The difference of choosing whether you can take that gig with the car share for that all-important stage time because it might not be safe to be dropped off in Central London at 3am or get in the car at all. You know how they say don't get in a car with strangers? Comedy disagrees.
Yes #notallmen do this and yes #notallwomen will experience this, but what Alfie didn't address in his quest for free speech was how many of us automatically have that speech taken away just by being a woman in a male-dominated industry. We are dismissed, judged and labelled in a way that male comedians aren't, with more prejudice and less pay.
Not only are we given fewer opportunities to express ourselves compared to male comedians but we are also likely to be verbally abused if we speak out about feminism.
A report from End Violence Against Women highlighted that women were more likely to receive online threats of rape and violence than men particularly when speaking on issues of equality. I know I have been trolled with sexist and racist abuse for speaking out online.
Alfie asked us to wish him luck for the flack he will get. Had it been a woman writing in support of radical feminist comedians that online flack would be almost guaranteed.
The article also failed to mention the contribution of many pioneering acts making leaps in the industry and the importance of what they have to say. It feels that he was dismissing comedians for 'fluff and nonsense' without an exploration of their points.
I would be encouraged by the powerful female acts rising through the circuit. such as Fatiha El-Ghorri, Simone Belshaw, Sikisa 'Twix', Esther Manito and many more who are challenging stereotypes and creating raw comedy.
There are some people aiming to redress the balance such as the Funny Women Awards and Laughing Labia, run by the wonderful Alice Frick. I have been involved in some fantastic nights including G&B's Girl Power run by the brilliant Kyle Wallace. There are some other left-leaning nights that aren't all female, but do promote an equal billing such as Quantum Leopard run by James Ross.
Far from being a one-note echo chamber they are filled with the variety, voices and versatility often lacking from other club nights. International Women's Day also sees more women-only line-ups but for now it is still unlikely you would find an all female line-up on a normal comedy night.
In typical comedy style, I'll say one last bit before I leave. I have gigged for We Are Funny Project in the past and in person Alfie has been very nice to me. This is not about vilifying him I'm just putting my point across from someone who has been at the receiving end of the 'feminism has gone too far' concept.
I hope he will see some of the issues female comedians face. I have seen new male comedians applaud his article for encouraging them to say what they would never have otherwise said, despite having zero experience of the issues that affect their female colleagues.
Alfie says he has limited influence but there are still young men on the open mic who look up to him as an authority. I hope he considers the impact of his comments on women and the circuit as a whole.
I'll have to go now because Time's Up.
Published: 7 Feb 2018
What do you think?