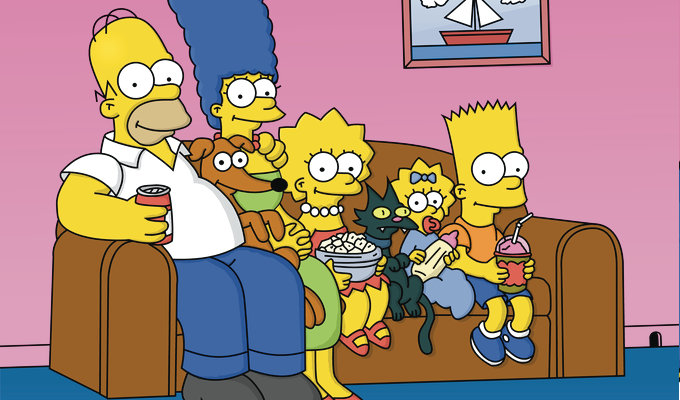 How The Simpsons changed television
'I'm no art critic, but I know what I hate. And I don't hate this.'
Those words, uttered by a 20-something undergraduate art student wandering around the Guggenheim stopped me dead in my tracks.
My new wife and I had been enjoying our time in New York but the sense of isolation that comes as a result of knowing nobody while being surrounded by seemingly everybody on the planet was starting to set in. We were some 16,000 km from where we grew up, but at that moment we felt at home, for we had found a Simpsons fan.
Admittedly, finding a fan of The Simpsons on any given street isn't a difficult task. Since bursting on to TV screens in 1989 to an estimated 26.7 million viewers, it has been one of the most enduringly popular television shows in history. No other show has ever had the combination of extreme success and a rabidly obsessive fan-base.
Shows such as Arrested Development, 30 Rock, or The Office have their loyal fans, but never achieved the same level of commercial success. Everybody Loves Raymond was watched by seemingly every person on the planet, but you show me somebody who can remember a single line of dialogue from it and I'll show you Ray Romano.
Seinfeld, with its 'yada-yadas' and 'no-soup-for-yous' may have entered several catch-phrases into our lexicon, but only The Simpsons can lay claim to having a quote for just about any situation you can think of:

Did you just order a weird tasting drink at a bar? 'Try lighting it on fire.;
Did you jump into a swimming pool a bit heavy on the chlorine? "My eyes. The goggles do nothing!"
Was your phone ringing as you left the shower? 'You'll have to speak up, I'm wearing a towel.'
I know people who have spent weeks communicating entirely via Simpsons memes and still kept 100 per cent up to date with each other's lives.

It tends to be forgotten now, but the show started as a blazing assault on the traditional American family values championed by sitcoms such as Growing Pains, Family Ties and The Cosby Show. It was bold, it was different, it was yellow! And it was damn funny.
The first handful of episodes had more in common with traditional sitcoms, at least in terms of plot, than anything else: Cheating on a test, family in-fighting, and school bullies were the early focus, but in terms of delivery it was unlike anything that had come before.
It's hard to imagine Cliff Huxtable electroshocking his family, or Alex P. Keaton being advised to deal with a bully by going 'for the family jewels'.

As a young boy, watching Homer refer to Bart and Lisa as 'uncontrollable hellions' was like being let in on the secret conversations adults usually only had when you were out of the room. Here we were watching an animated family with overbites and odd silhouettes who more closely resembled our own families than anything that had previously gone to air.
Despite such a strong impact, the real benchmark was yet to come. After just eight episodes, Homer had been mistaken for Bigfoot, and Bart had nearly become the victim of mob-justice after decapitating the town's monument to Jedediah Springfield.
If traditional sitcoms were the George Carlin of the 1960s, fully of goofy but safe characters that wouldn't upset your grandmother, The Simpsons was George Carlin of the 1970s: Uncut, dangerous, oft-imitated, never bettered.
In just its second season, Bart Gets an F set a still-standing record for being the highest viewed episode of all time. Simpsons-mania had well and truly grabbed hold, and for the best part of a decade it wasn't going to let go. Every day school recesses would fly by as we recapped each joke from the night before, and friendships were made over the ability to accurately impersonate our favourite characters.
Amazingly, 30 years later, that feeling of love and goodwill has not abated. Since 2015, our podcast, Four Finger Discount, has been sharing those same stories and bad impressions from the beginning of the show's run.
It's been a brilliant experience to rediscover the pop-culture references or more risqué jokes that flew over our heads as children, but open the door to a new experience as adults. When I was younger, I genuinely thought that 'snuggling' was just a code-word for cuddling. Now, as a married man, I am fully aware that snuggling, as well as eating giant sandwiches, is one of the best ways to have fun in bed.
Aside from picking up new references in the show, I can also see it in a new context now. Some pop culture is a product of its generation, but my generation is a product of The Simpsons.
Not only that, but whether they know it or not, so is the next one, and the one after that, because until another show figures out a way to shake up the establishment as much as The Simpsons did back in 1989, everything that has come since will be a derivative of it in some way or another. Be it as simple as teaching audiences how to spot a joke without a laugh-track, or as obvious as reintroducing animation to prime-time, everything from Modern Family to Bob's Burgers owes a huge debt to the trailblazers from Springfield.
Of course, before the torch is passed, it's worth noting that the original bearers are still bringing the show to a new audience of millions.
New writers and new directors are still finding a new audience every season, and despite protestations of those who see the 1990s as it glory-age, the show continues on strong, evolving and adapting to the tastes of a new generation.
It's hard to imagine a future that doesn't involve the show still going to air, and even when it does one day come to a close, we'll still be there, laughing at 30-year-old re-runs.
I don't know much about what I want in the future, but I know what I'd hate. And I wouldn't hate that.
Published: 2 Nov 2017
What do you think?